Earlier this month, Social Bluebook launched an investment offering to our customers and the public. The campaign is off to a great start so far and we look forward to building more products to help our users. We want to provide you a bit more information on what this investment opportunity is and why you should care.
How is this possible?
For many years, the only individuals that could invest in an early stage company such as Social Bluebook were high net worth investors, aka 'the rich'. However, in June 2015, a new way of raising capital called "Title IV Regulation A+" became effective through the SEC (Securities Exchange Commission). This way to raise money paved a new, exciting path for companies like Social Bluebook to raise up to millions of dollars from both the wealthy and those of a lesser income.
This is a big deal.
Why is Social Bluebook doing this?
Ever since the founding of Social Bluebook, the company's motto has been 'for creators, by creators'. We had always dreamed of a way to allow not just the wealthy but anyone, particularly our content creator customers, to receive an opportunity to invest and have ownership.
Life is about finding and working with like-minded, passionate people; who better to be our investors than our customers who see the world the way we do? Our goal is to provide those who are truly passionate about our cause a chance to get in on the ground floor and own a piece of a company they believe in.
What do I get for investing?
By investing you receive shares in Social Bluebook. This is
not
a reward-based crowdfunding campaign like Kickstarter or Indiegogo. When you put money into this campaign, you are buying stock in the company, making you a partial owner of Social Bluebook.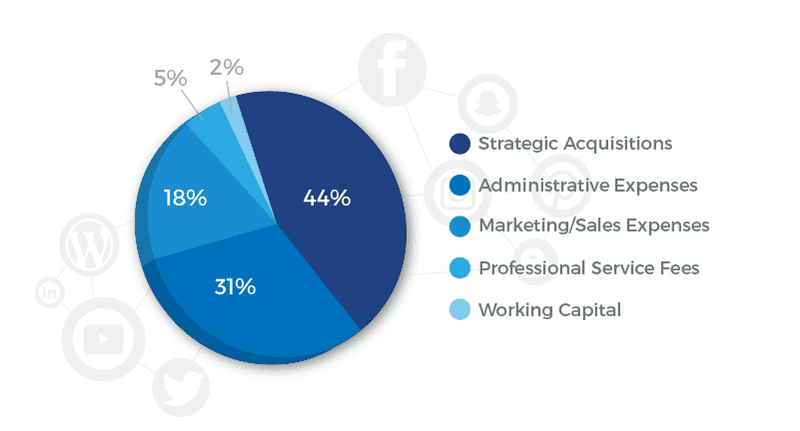 Why should I care about investing?
You should care for two reasons:
By investing you have the potential to make money.

If Social Bluebook were to experience a liquidation event in the future, meaning the company gets purchased or if we choose to go public, the company's investors have an opportunity to sell their stock and potentially make money from that (but there are no guarantees).

Having said this, please understand that

we are a startup company and this should only be viewed as an early-stage investment opportunity.

As such, it is a long-term investment and commitment.
Creators need more tools to open new revenue opportunities.

Unfortunately, many YouTubers are losing their income. The New York Times just covered

how YouTube's recent algorithm shifts have hurt their user base that depend on it for their income

. From the funds raised in this campaign we promise to release exciting new tools. These tools will make creators and advertisers more productive so they can do more deals together.
There is much more we want to do to allow our users to make a living doing what they love. Your support and investment will help enable us to do that.
---