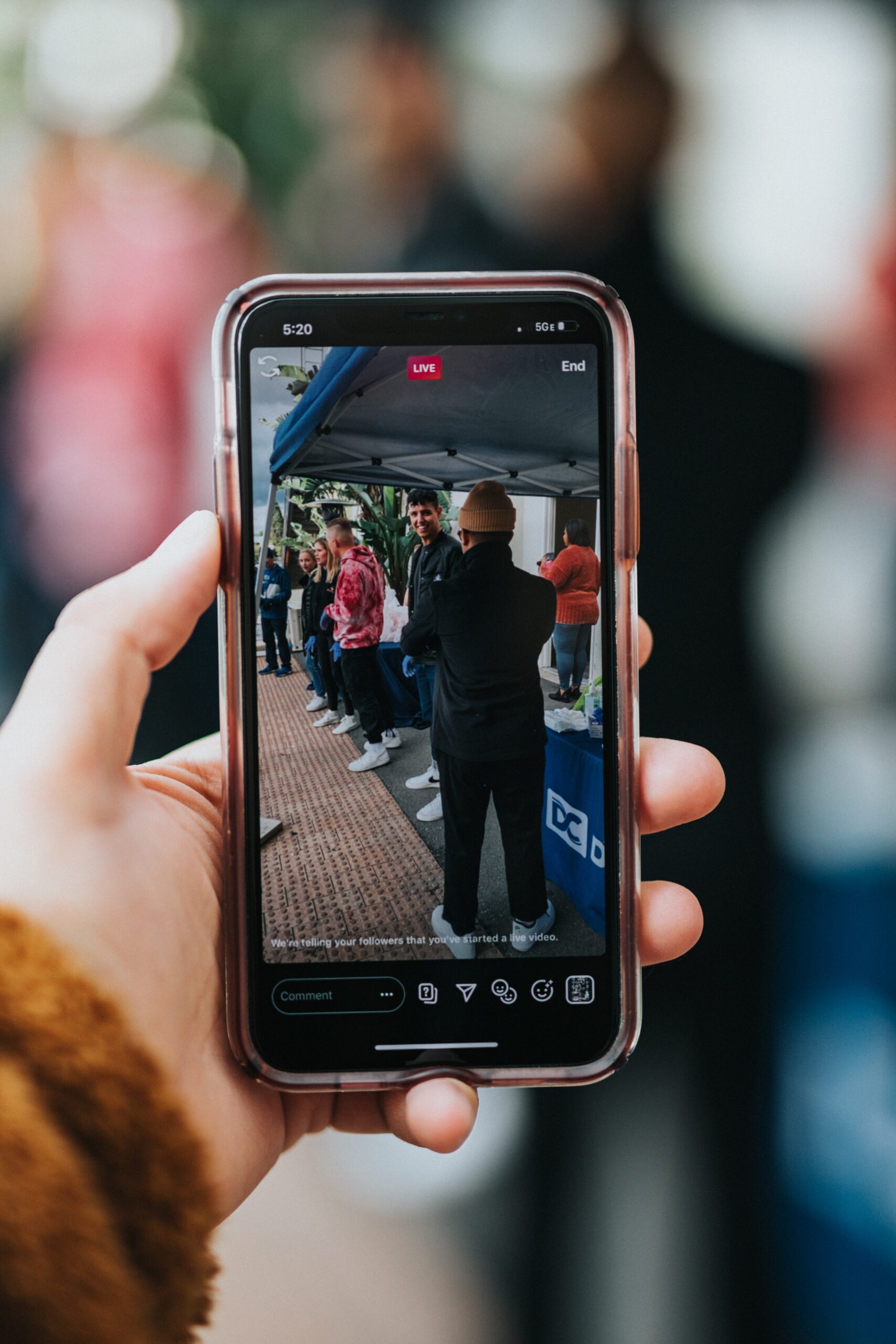 Did you know 82% of followers prefer a live video over a social post when wanting to get to know a brand or influencer? Well now you do and now you can't ignore that number because it's a pretty big one.
But this big number should also get you excited… because using live video on Facebook, Instagram, and Youtube can be huge for driving growth.
This doesn't mean you need to become a vlogger to grow your platform, but if you haven't already, you build your courage to branch out from your current video strategy and try some live videos. Live videos are a great tool to produce quality content that has a level of engagement social posts can't quite match. Moreover, it will boost your visibility with Instagram's algorithm, potentially featuring your video on Explore or within relevant searches.

Now that we've convinced you to try out a live video, there are some beginner do's and don'ts we should mention. A couple don'ts to keep high on your list:
Don't sit there quietly in the beginning because you want to wait for more people to show up. They might not, and those already there might start to feel a little awkward. Just get started and let the people who show up late wish they came early.
Do a test run before going live. Test out your sound and video quality before going live. This is an easy but common mistake to avoid!
If something goes wrong, more likely than not, people watching you won't notice, unless you let them. They don't know your plan, you do. Roll with the flow of the video and just keep going.
That said, don't expect perfection when going Live. The first couple of times might be a little awkward and bumpy but you'll learn something from every time you do it.
Don't just talk at them, engage. To help you and your listeners feel less awkward and silent, try some of these 50+ questions to ask and boost engagement.
It's time to cover some Do's when going Live on Instagram, YouTube or Facebook.
Have a game plan and intention for your live video. What is the one thing you want to leave your listeners with?
Prep show notes you can fall back on if you find yourself lost or rambling. This can be as simple as a few bullet points or basic engagement Q&A scribbled on a notepad.
Figure out a pace and mood that works for you and try to stick to that pattern every time. This helps you to look 'on brand' and allows you to build confidence in repetition. Plus you'll look like a pro!
This is YOUR video. This will inevitably happen at some point – "someone will deliberately post a rude or provocative comment" – it's par for the course, but don't let them steal your thunder. Be quick to remove potentially damaging comments the second you see them. If something is pointed towards you, it's your call to acknowledge it, but if it has to do with bullying or shaming, don't tolerate this behavior. You want to create a safe space for everyone to engage with you.
Build comradery. Take a few moments to welcome people and acknowledge their good comments. Live videos are an amazing way to build community.
Be conversational. Approach live video like a Facetime with a friend. You will feel less robotic and your followers will feel like you have a genuine interest in them and their concerns. Greet them by their first name and if you get a question, ask them to send you a DM after the live video. Time and effort will go a long way when building that relationship with your followers.
Collaborate with others to keep your Live video different and engaging! Interview a friend, fellow influencer, or expert. Draft QA notes ahead of time to send them so they can be prepared and your conversation feels less scripted.
Be a student of building community. Check out our blog on how to do it right.
After your live video is over, you're job's not yet done. Save your video to your social page and promote it so others who may have missed it can come back and watch it. Don't forget to also save the video to your camera roll. You may never know when clips of your video may come in handy.
Keep going live. Finish one and think about what you can do next. Get into a routine and you'll be well on your way to becoming a live video pro and your followers will love you for it!