Creator Tools
Social Bluebook offers software tools to help creators with branded content deals.
Platform Valuations
Not sure where to begin in your negotiations with an advertiser? Connect each of your social media platforms to Social Bluebook and use the suggested prices calculated by our algorithm as a starting point. Our valuations take into account the most important factors including the engagement, reach, viewership, watch time, and demographics of your platform.
We currently offer values for YouTube, Instagram, Twitter, Facebook Pages, and blogs. Don't worry; we'll never post on your behalf.
Prices are consistently updated to reflect market changes.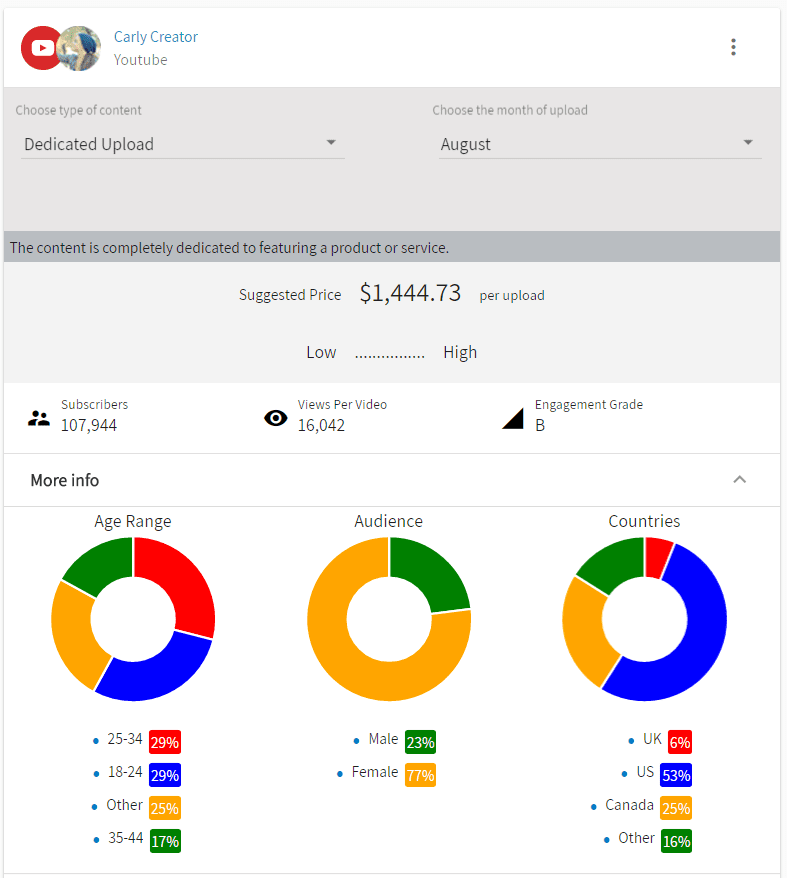 Marketplace
Your connected platforms appear in the Social Bluebook Marketplace to our advertisers. This allows you to receive branded content campaign offers.
Want a better chance of an advertiser finding you? Create a public profile to help boost your presence in the Marketplace search results.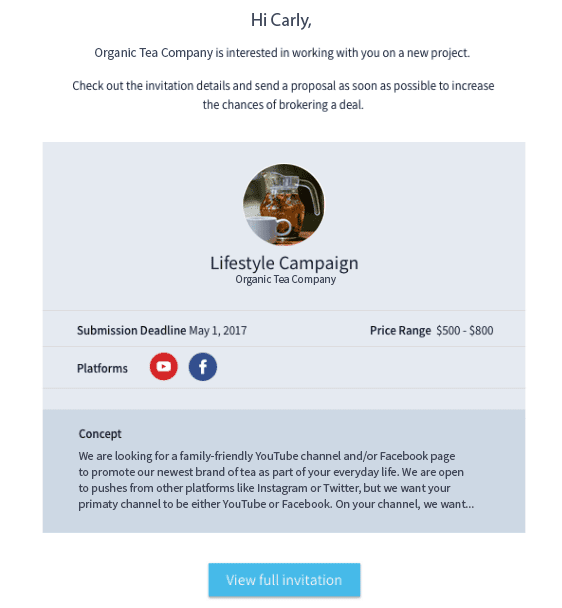 Public Profiles
Want to look professional media kit to share with an advertiser? Put your best foot forward with Social Bluebook's public profiles. Your public profile allows you to write a description about yourself and your social platforms. Display your social media platforms and statistics all in once place. Want to flesh out your profile further? Showcase examples of your best content here.
Your statistics constantly update so say good-bye to manually updating your rate card as your platforms grow. Social Bluebook does the work for you.
When you are finished making your profile, claim your custom URL and share it with advertisers you want to work with.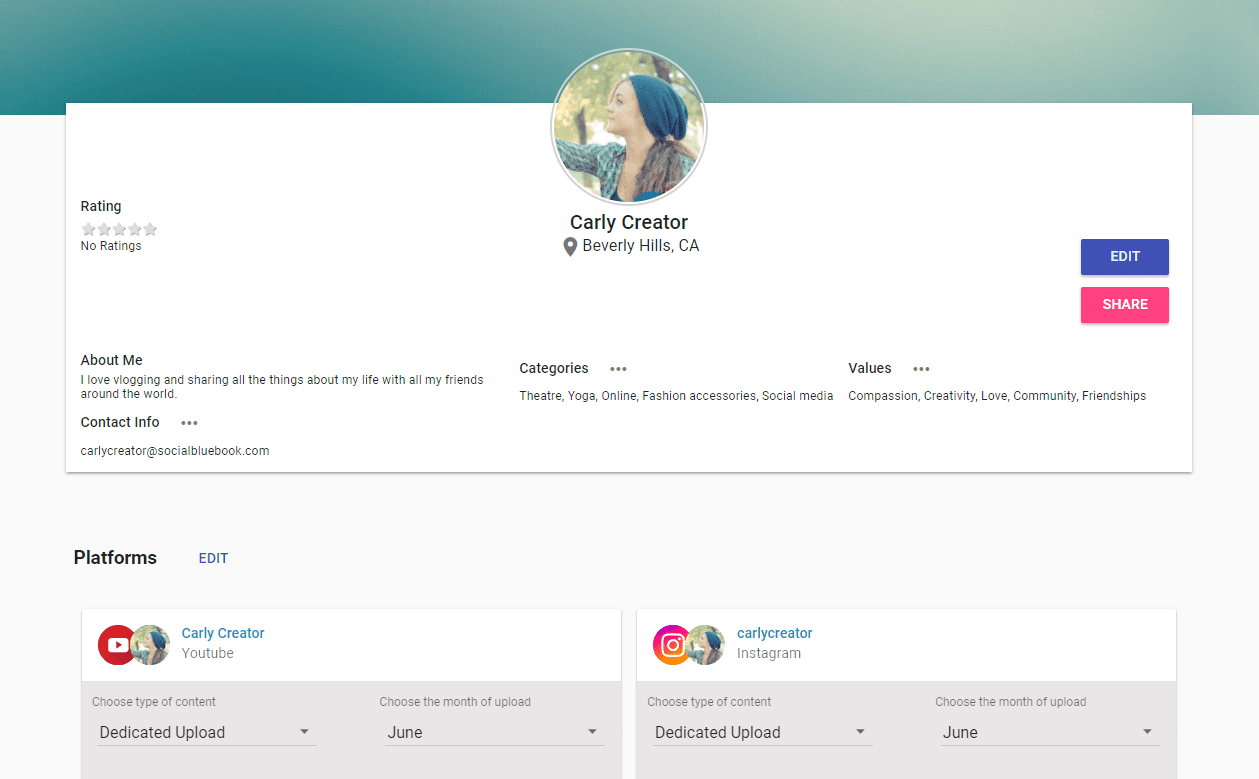 Proposals
Time to get proactive about getting brand deals!
Instead of sitting around waiting for an advertiser to reach out to you, be proactive and send a professional proposal to advertisers through Social Bluebook. The form includes everything an advertiser needs to make a decision about your offer.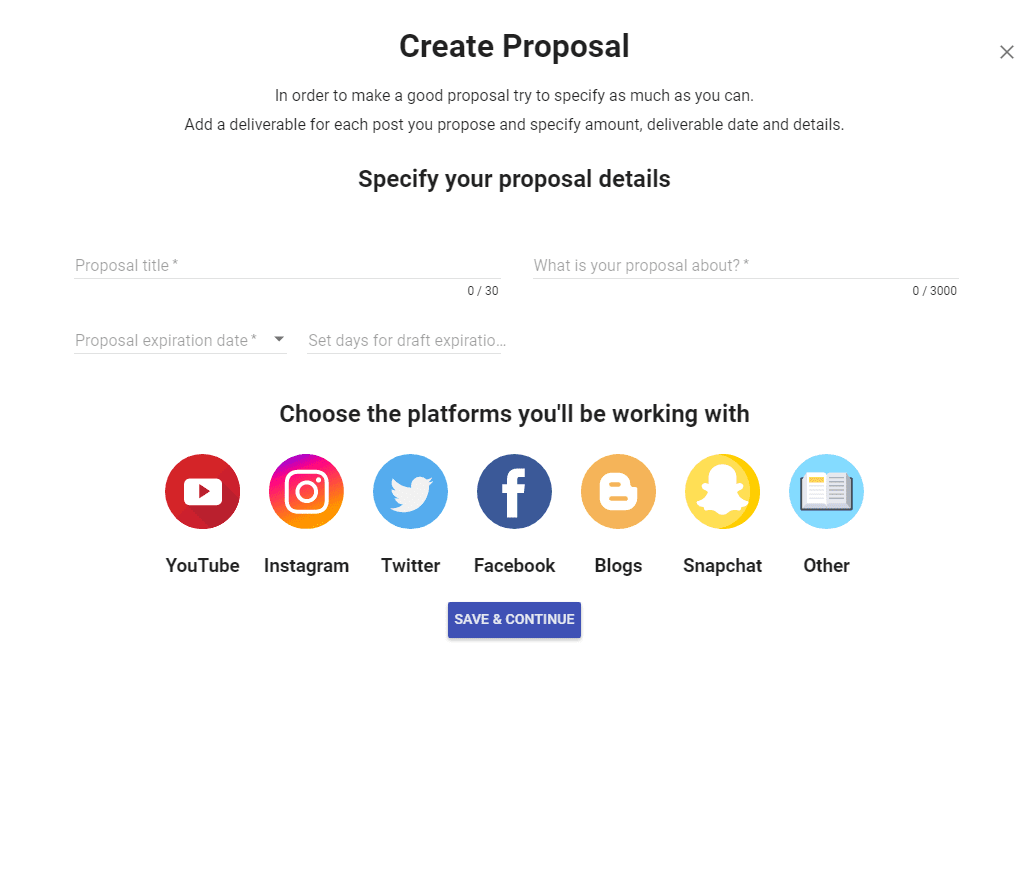 Project Management
Once your proposal has been accepted by an advertiser, Social Bluebook makes managing your project a breeze. Readily keep track of all important dates and communicate directly with the advertiser all from the project dashboard. After deliverables are completed, Social Bluebook generates an invoice for you to send immediately to the advertiser.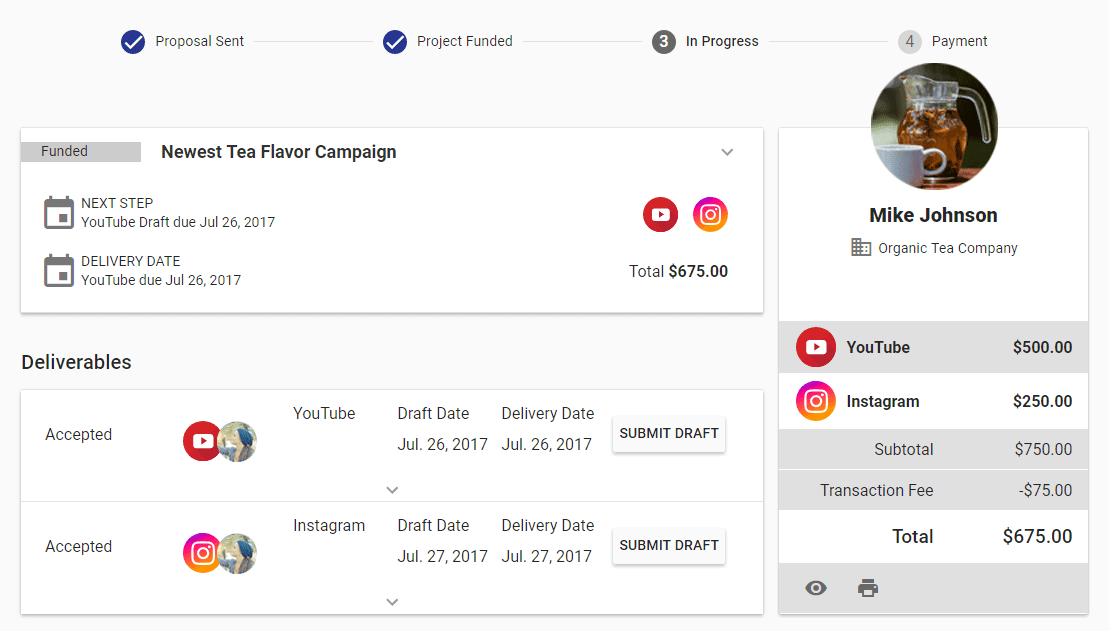 Secure Escrow
Nearly 70% of content creators are worried about getting paid at the end of the deal. You don't have to worry about that with Social Bluebook. All transactions are securely handled through our payments system.  Please allow up to 5 business days after the Advertiser has released payment for the funds to reach your bank account.
And at the end of the year, you receive a breakdown of all your deals. US-based creators receive a single 1099 of all transactions to make taxes easy.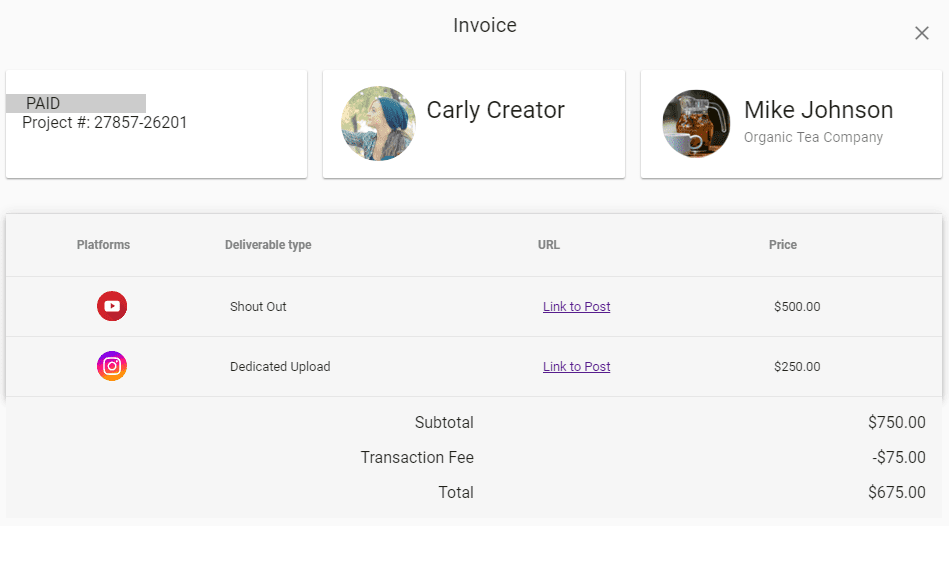 Ready to Use Social Bluebook?
It's free to get started.
The tools are easy to use.
Start getting deals today.