TubeBuddy is a browser plugin that allows creators to work within YouTube to optimize and grow their channel. The extension features a number of great tools, including:
Thumbnail Generator
Create professional quality thumbnails using still frames from your videos.
Bulk Processing Tools
Update titles, descriptions, cards, or end screens of thousands of videos in minutes.
Tag Explorer
Perform keyword research to discover what people are searching for and what's trending on YouTube.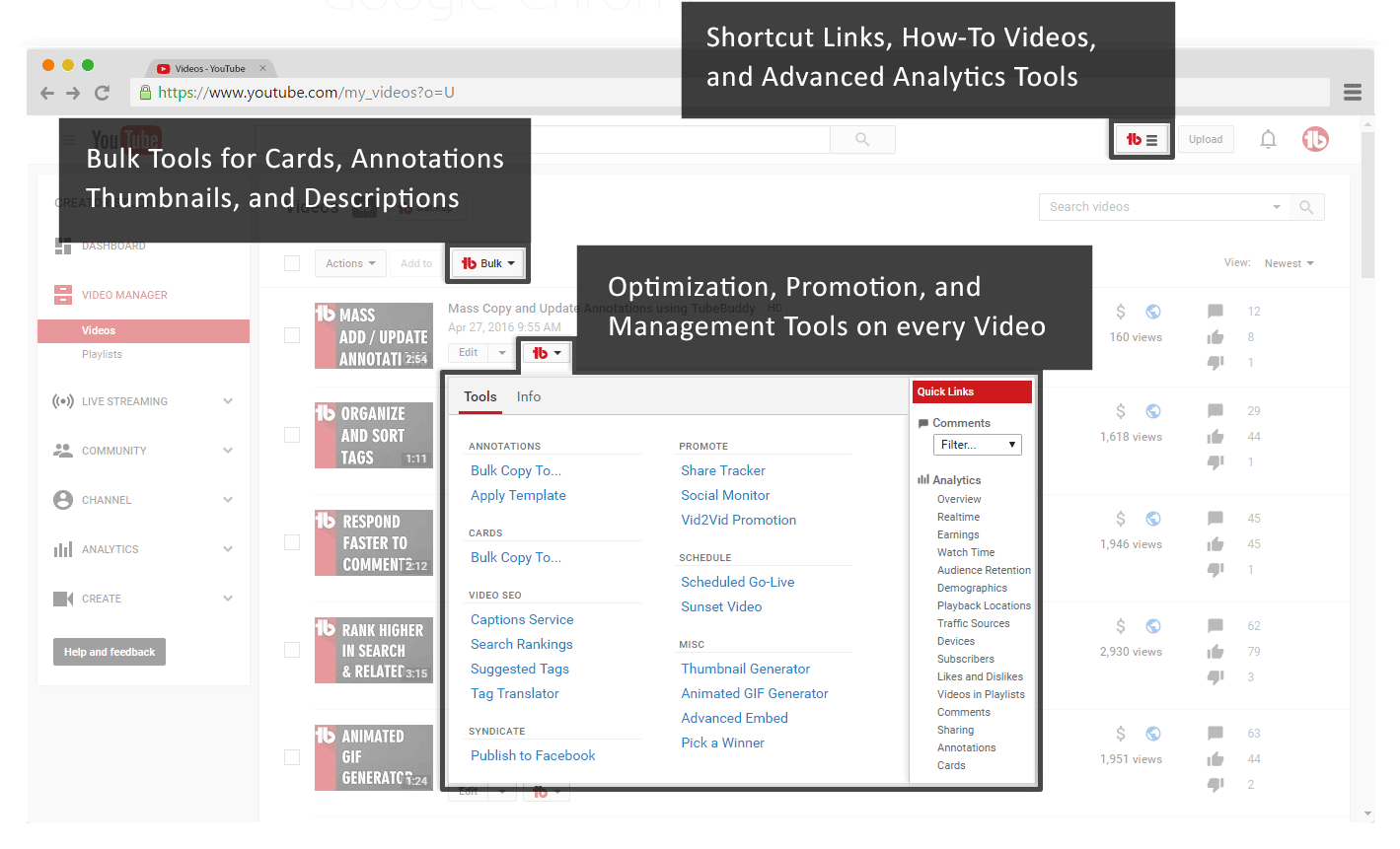 This is but a small taste of all the features TubeBuddy has to offer. Check it out today!

With MagicLinks, you have the freedom to link to almost any brand or product you love. You are not required to have an exclusive sponsorship contract.
Create Links
Create affiliate links for virtually any product that you'd like to promote to your audience.
Retailer Ratings
Review ratings of various retailers that you would be interested in working with.
Performance Reports
Measure clicks, conversions, and your commission payout on all links that you post in your content.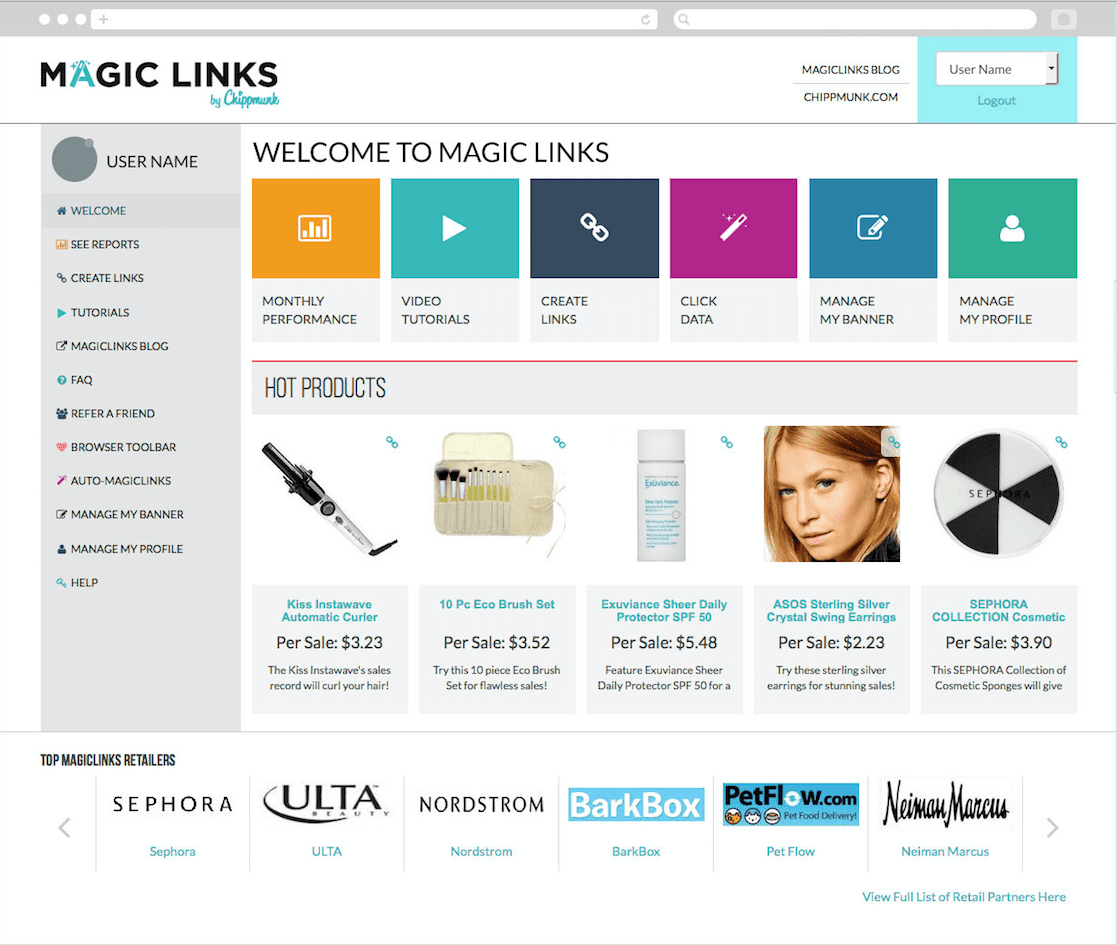 Start generating your own affiliate links today!