TubeBuddy is a browser plugin that allows creators to work within YouTube to optimize and grow their channel. The extension features a number of great tools, including:
Thumbnail Generator
Create professional quality thumbnails using still frames from your videos.
Bulk Processing Tools
Update titles, descriptions, cards, or end screens of thousands of videos in minutes.
Tag Explorer
Perform keyword research to discover what people are searching for and what's trending on YouTube.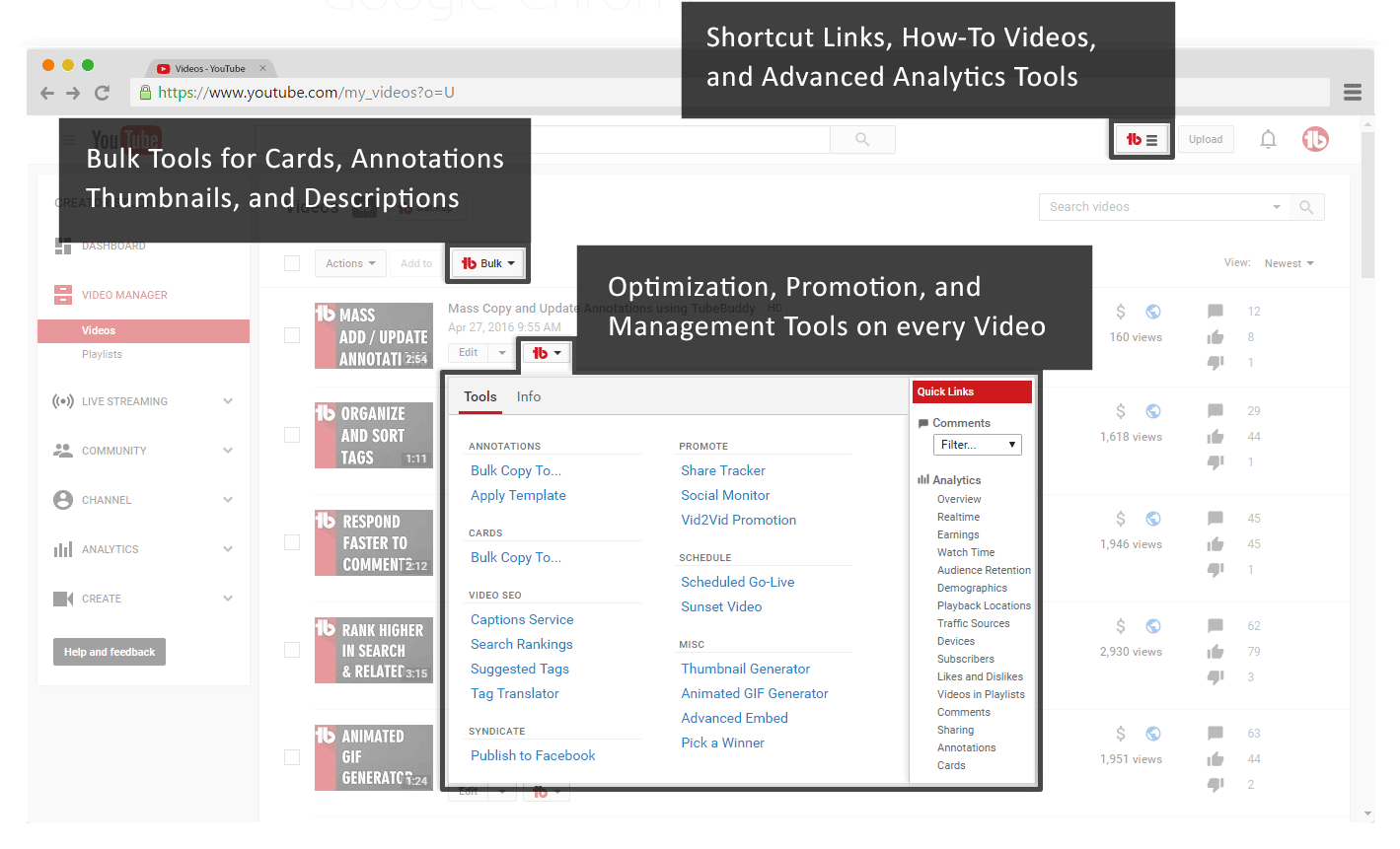 This is but a small taste of all the features TubeBuddy has to offer. Check it out today!