Upgrade to a Professional membership
Or get started for free
$25.00
$300.00 billed annually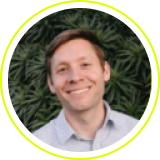 LIMITED TIME OFFER
1-1 consultation with Social Bluebook Co-Founder Sam Michie
Surpass your rate and income goals.
Get personalized coaching and tips from experts.
Master the art of the brand deal.
Develop your media kit.
Optimize your business strategy.
Find Out What You're Social Media is Worth.
Meet instructors and experts.
See how brand deals are initiated.
We're helping creators like you get paid
You've got questions. We've got answers.
Do I have to pay to use Social Bluebook?
No, Social Bluebook has both a free (Aspire) and paid (Professional) membership.  The Professional membership offers instant access to all of Social Bluebook's live coaching, on-demand courses, and monetization tools. All payment is processed through PayPal or Braintree, a PayPal company. All fees listed are in United States Dollars (USD)
What is your cancellation and refund policy?
Users have the ability to cancel their memberships from their 'My Account' menu.  Refunds are not generally offered on membership dues.
How does SBB help me grow my Creators business?
Community
Are you looking for more support, opportunities, and expertise to develop your business? Social Bluebook Community provides 24/7 access to an active community of creators and experts as well as monthly live chats with our influencer instructors & special guests.
SBB Academy
Learn the ins and outs of influencer marketing from top-tier content creators. The academy offers step-by-step courses, worksheets, and a 24/7 support community dedicated to helping you make social media a full-time gig.
See My Value tool
Quickly connect your social accounts to find your worth for brand sponsorships. Social Bluebook will suggest prices for platforms including YouTube, Twitter, Instagram, Facebook Pages, Blogs via Google Analytics, and Twitch. Social Bluebook even suggests prices for different types of content.
Media Kit tool
Your new influencer resume! Showcase all your talents, social stats, and previous brand deals you've worked on.
Platform valuations delivered to creators just like you.