One of my favorite quotes is "By failing to prepare you are preparing to fail." — Benjamin Franklin. It holds true in so many areas of our lives including in our influencer business. 
What is content planning?

When it comes to making content online, you have to make a plan of action also known as content planning, which is an ongoing process in your influencer business to align your goals and objectives and reach them with carefully curated content.

Why Content Planning Is Important?

When I first started making content online, I remember I would just wake up, pick up my camera and decide at that moment I would film a vlog, or take photos for Instagram. Then after spending hours filming, editing, and uploading I would be lost on why I had no traction or engagement and I would wonder why?

The simple answer was because I was failing to plan my content and wasn't researching what was trending, what my audience wanted to see, or what was already working on my channel.

See, content planning is more than just what aesthetics your feed will have, the outfit you will wear, or what location you will film at. It has a lot to do with what your content will be about, the message, topic, theme, and conversations you will spark.

Content planning should also take a deeper look into your business objectives and goals and plan out exactly which content topics get the most comments, likes, views, and even sales.

How To Write a Content Plan for Social Media?

When creating your content plan, you want to start out with your objective and goals. I personally use what's known as the PACT goal-setting system as it's a good way to stay on track with the output vs the end results. 

If you've never heard of it before, PACT is an acronym that stands for:

Patience
Action
Consistency
Tracking
The purpose of this goal-setting system is to plan out action steps that will allow you to reach your overall goals. For example, if you had a goal of generating $10,000 in affiliate marketing revenue and you just started your influencer business, setting a goal of reaching this in a week most likely would not be the best plan of action and the PACT system reminds us to have patience when creating our goals and plans. 

Now if you said I want to reach $10,000 in affiliate marketing revenue by the end of the year, then this is most likely a better plan and you can move into step number two, action, which is where your content planning comes into play.

You will want to pick a time from a week, a month, or even a year to plan out what type of content you will want to make. Once you have your topics laid out, you can get a better idea of which photos or videos will allow you to seamlessly add-in products or services that you can link in that go to your affiliate accounts; this way when a viewer sees your content, they can make a purchase using your links, which will allow you to earn commission and help you reach your $10,000 goal. 

Then once you have your action steps laid out in your content planning it's about staying consistent with your plan and tracking your progress and results so you know how to adjust your plan in the future and which will help you reach your goals even faster.

Now, this planning does not always have to revolve around money, for example, you can decide you want to increase your brand awareness and look to see what content brings in the most followers or gets the most impressions on your account. Then from there, you would apply the same action steps with consistency and tracking to stay aligned with your content planning. 

Best Tool to Help You Plan Content Easier!

Of course, all of this planning and tracking can't really be done without knowing if your content is working or not and most creators will turn to their social media insights as this will let you know everything from when your audience is online, how many people say your content, the number of likes, and even who followed you. 

All of this information can be used to help you plan out more content based on what is working and discontinue any strategies that no longer present any valuable growth in your business.

With that being said, studies have shown that the average user has about 8 different social media platforms, which for creators can be hard to toggle back and forth between them all just to look at insights so you can plan what content to post.

This is one of the reasons why I was so excited when Social Bluebook announced its insight tools. This allows any paid Social Bluebook member to see the insights of their connected platform all in one spot.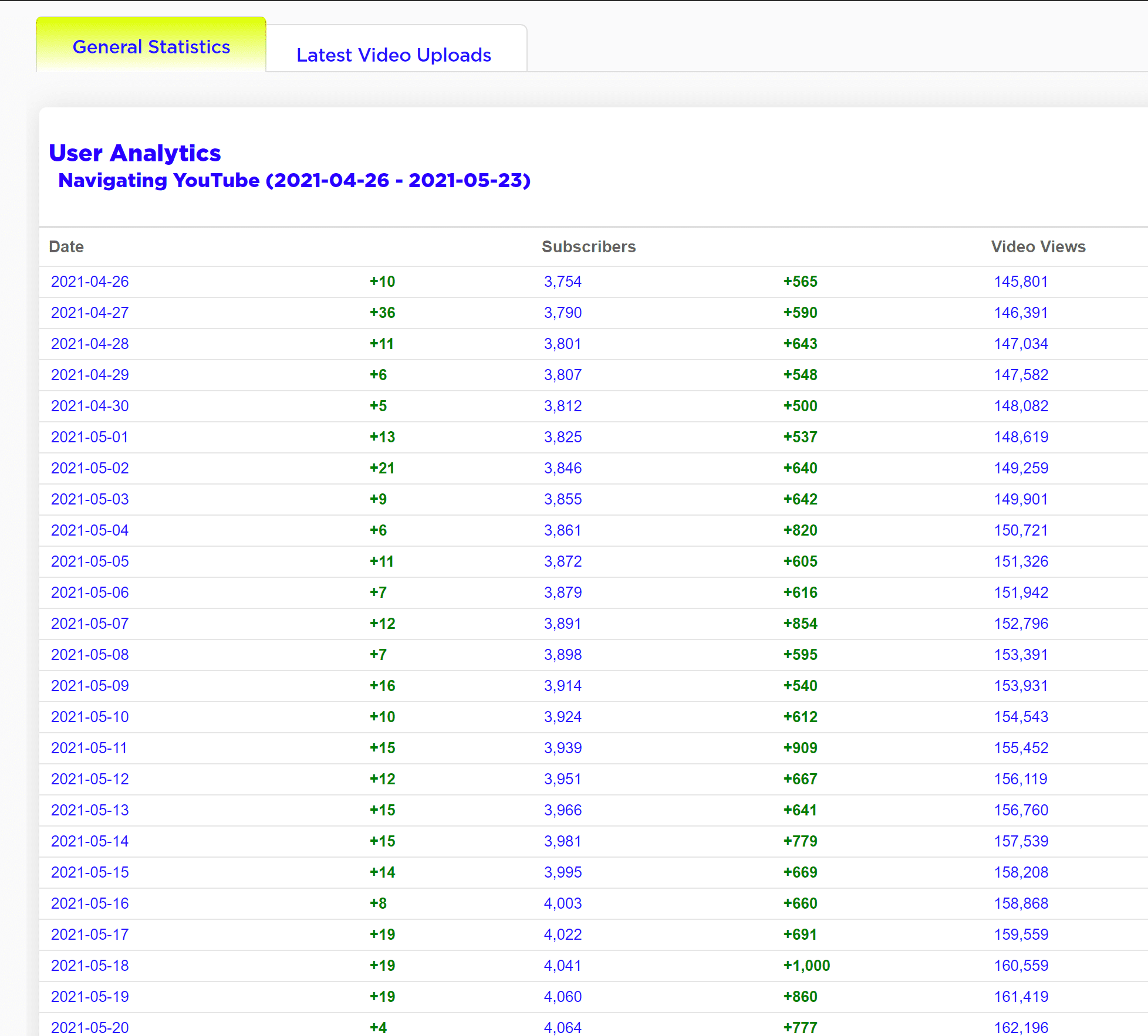 It will show you your audience demographics such as age, gender, and location along with your user analytics which includes the number of followers and views you gained per day. 

You can also view how your posts are performing and sort them by views, comments, likes, dislikes, and even the suggested shout-out rate. This is useful when you are trying to decide on where to place sponsored content and how much to charge per post. Just to note, due to platform permissions, the detailed insights mentioned above work for YouTube and Instagram.

The insight tool is perfect for creators who are looking for an all-in-one analytics platform so you can easily plan out your content without spending hours reading the complicated data sheets that social media networks give you. 


It also gives you a better idea of which of your content topics brings in the most amount of revenue so you can get better at planning your estimated income each month which can be used to offset business expenses, plan for trips or vacations, or even which post to place sponsored content into to maximize your return on investment

Social Bluebooks insight tool is just one of the features that allow you to make better data-driven decisions in your business which can help you grow even faster. You can sign up for a Social Bluebook membership today to get instant access to the insight tool, and other resources our Social Bluebook members are loving once you join.