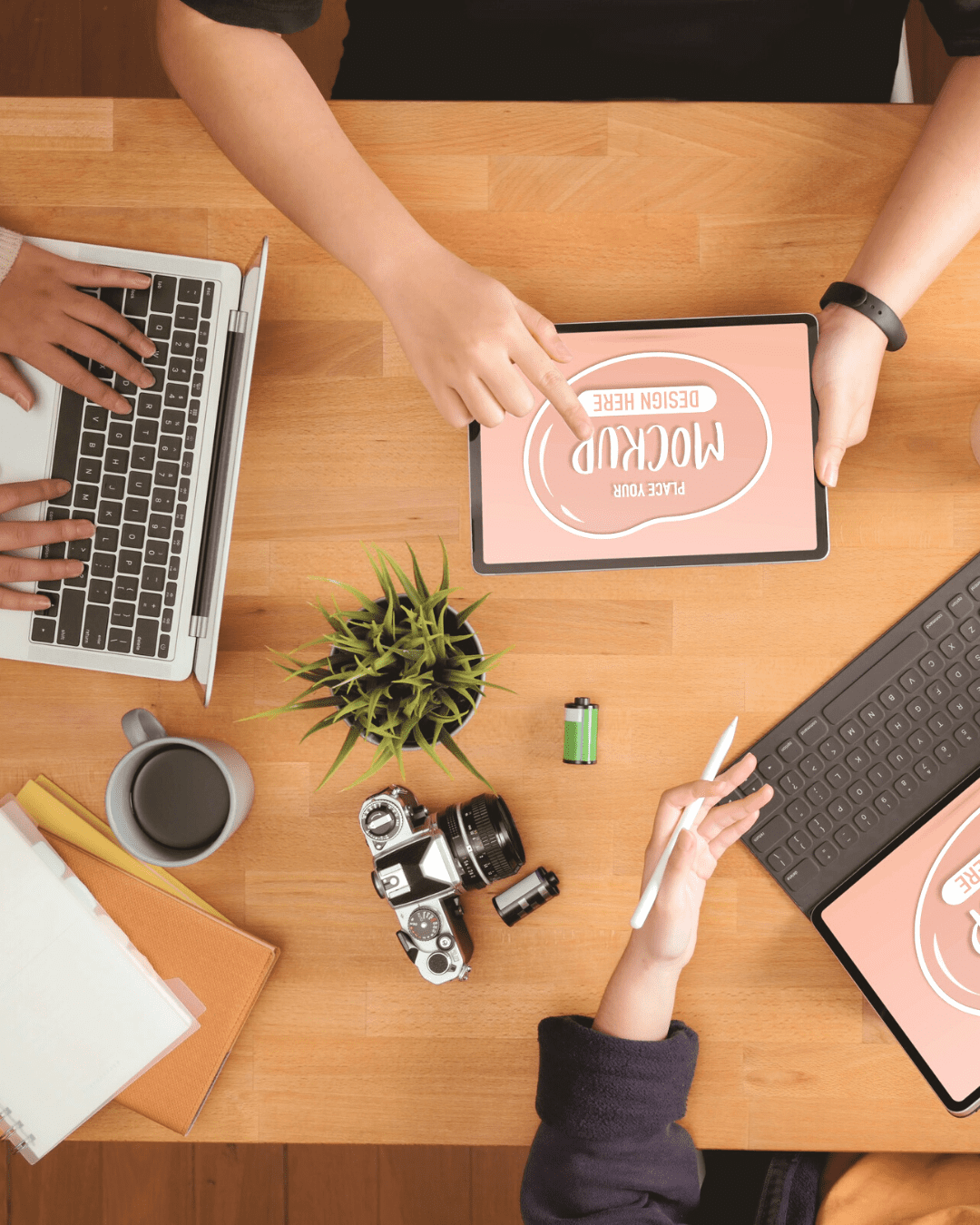 The best way to build your content creator business in 2021 is to treat it like a business. This means going beyond just creating content. You need to have a strategy in place, including doing research, content creation, and money management.
Of course, this can be a lot for any one person to manage, which is why today, I am sharing the top 10 Social Media Apps that have helped me create content with ease and run my business so I can grow my audience AND earn more money. 
Research & Planning Tools
Before you make any content, doing research and planning out exactly what content you should post, when you will post it, and what platform it will be posted to will allow you to grow faster, and these tools are perfect for your research and planning stage. 
Tubebuddy is a YouTuber's best friend as it allows you to do Keyword research with their easy to install browser extension, so you can see what topics are of interest to your audience right now. It also gives you the ability to fully optimize your content meta-data for YouTube and Google search results, run A/B test, and easily see when the best time to post your content to YouTube is so you will get the maximum number of views during your upload process.
Tubebuddy has a free version, which gives creators limited access to their keyword research tool so you can find a topic that your audience is searching for or you can choose from one of their 3 paid versions that gives you more tools to take your YouTube content to the next level. 
If you want to try one of the paid versions out before committing to it, you can try Tubebuddy FREE FOR 30 DAYS. 
Looking for an easier way to find hashtags that will give you the most traction on your social media platforms like Instagram and TikTok? Then, IQ Hashtag is just for you. 
The app is free to use and allows you to research which hashtags have the most popular within your niche so your content can be found easier. You can also analyze your Instagram profile to see which hashtags you are using that are bringing in the most engagement, along with your engagement per day. 
You can also upgrade to one of their affordable paid plans that let you create Hashtag collections, so you can easily copy a group of well-performing hashtags to your captions, see banned hashtags that you want to avoid using, and analyze hashtag performance on a deeper level to hyper-focus your content strategy around what's working. 
Once you have your research done, you will want to move onto your planning stage and Trello is perfect for that. 
Trello is a free-to-use collaboration project management tool that organizes your projects into boards. The tool is perfect if you are a solo content creator, or if you have a team as you can easily see what's being worked on, who's working on what, and where something is in a process. 
You can also upgrade your account to a paid business class account to gain access to unlimited boards, power-ups, automation, and more. 
Content Creation
Once you have your planning and research down it's time to get to work. The key to good content is all in the creation process and it doesn't matter if you write on your blog, create YouTube videos, or post on Instagram, using one of these tools is sure to help you level up your content creation. 
Canva is an easy-to-use, all-in-one design tool to help you create anything from email signatures, Instagram posts or entire website layouts. Canva is free to use and gives you the ability to create any design, but you will need to upgrade to Canva pro to use tools such as their animated graphics, the ability to download a transparent background, or use their background eraser tool.
You can try CANVA PRO FREE FOR 30 DAYS which works on your desktop or on any Android or Apple device which can be found in your App Store or Google play store.
If you aren't looking to use Canva's design tool, but you do need a background eraser tool, you can use Remove.BG to easily remove the background of any photo. The tool is free to use, but you can upgrade to their Subscription Plan in order to download your image in full resolution. 
If you are a video creator looking for an easy-to-use video editing app, PowerDirector will be perfect for you. This video editing software is available for your desktop, or on the go for Android or Apple users.
It doesn't matter if you are creating long-form content for YouTube, or need to create vertical content for Pinterest, Instagram, or TikTok, this app can do it all. Easily upload the video file, trim as you need, add transitions, voiceover, music, or even place filters over the image. Then render the video out and upload it to your platform of choice,    
Once your video is created, you can use AutoCap to automatically add captions to your video. Having captions is a great way to increase your audience viewing experience as a recent study "saw a 40 percent increase in views of captioned videos versus uncaptioned. That same study found viewers were 80 percent more likely to watch a video until the end when closed captions were available."
If you are looking for copyright-free music to use in your content that makes it easier to repurpose then Epidemic Sound is perfect for you. For less than $15 USD a month, you can choose from over 35,000 tracks in one of the 170 genres including R&B, House, Small Emotions, and more. They also have a huge library of over 90,000 sound effects which is sure to help you increase your video's production value. 
You can START YOUR FREE TRIAL today to ensure that Epidemic Sound is the right music library for you. 
Making Money
Once you establish your authority in your niche as a content creator, it's time to get out there and start making money, but determining how much to charge, staying on track of deliverables, and getting paid can become a burden if you don't have the right tools. 
Social Bluebook is perfect for creators of any size looking to know AND grow their worth as a content creator. As a paid Social Bluebook member, you get access to the popular valuation tool that allows creators to see a base rate of what to charge brands based on the creator's engagement and following size per platform. You can also view all premium academy content geared to help creators grow their following, land paid brand deals, and optimize financial planning in your creator business, all included in your membership. 
Once you have started your brand outreach process, you can use the Brand Deal Tracker which has the Brand Deal Calendar to help you organize your negotiation process and keep track of important upload dates. 
You can jumpstart your Social Bluebook membership with ONE MONTH FREE by entering in 1FREE at checkout.
Of course, once you start landing brand deals, you'll need to keep track of payments which is where Wave App comes in. Wave is FREE accounting and financing system, some fees apply for payment processing. 
You can create invoices, keep track of business purchases, organize payroll, and generate reports such as profit and loss tracking, which makes tax time easier. 
Let us know in the comments below your most used tool in your content creator business, and don't forget to sign up for a Social Bluebook membership today to grow your worth.