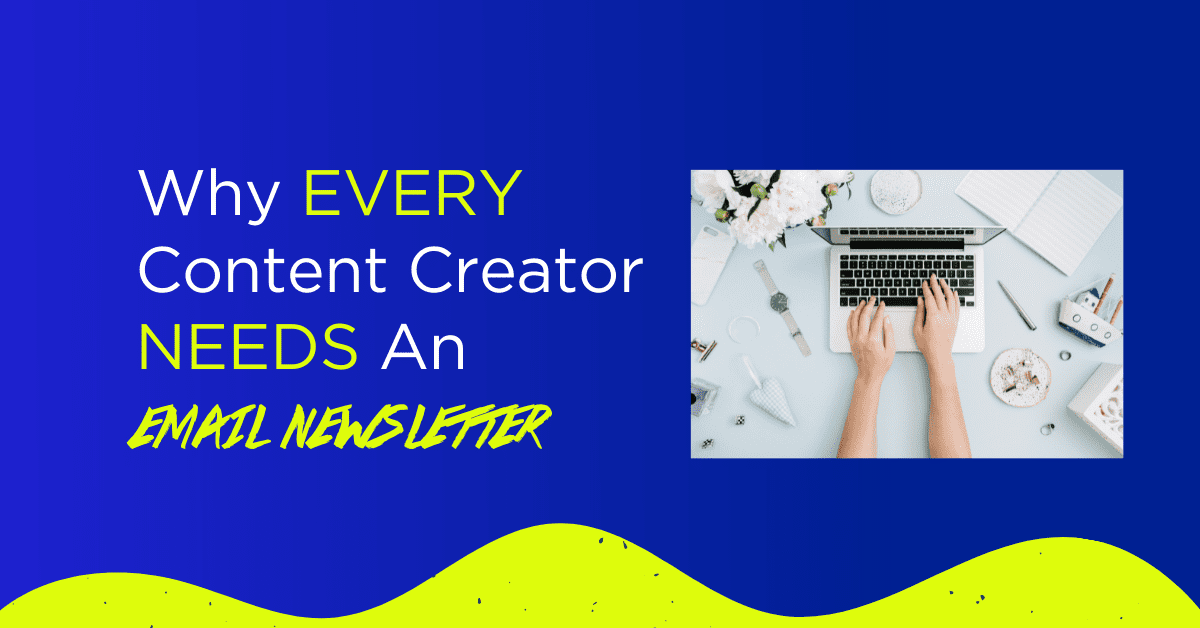 Facebook, Instagram, and Whatsapp had the largest worldwide blackout and now it seems like every social media expert is telling content creators to start their email newsletter.
And they aren't wrong.
You may be thinking to yourself "I don't sell anything." or "I don't have a website."
But, those aren't the only reasons to have an email newsletter. In fact, if you have any type of presence on a social media platform, or you are trying to grow your following as a content creator, then starting an email newsletter will be key for your business.
Why Does Every Content Creator Need An Email Newsletter?
As the old phrase states, "Don't build your home on rented land" and that  is exactly what a majority of content creators do. 
They start their following using platforms such as Instagram, Facebook, YouTube, Pinterest, Twitter, and even TikTok, thinking that's the best way to grow. 
And while this is a great way to build a community, land brand deals, and share your content with the world, you are doing this on a platform you do not own. 
Many creators forget that these Social media platforms, we spend so much time on, are not ours.
They are businesses with their own rules, own business goals, and at any time the platforms can decide that your account no longer meets their guidelines and remove it (which has happened to creators big and small.)
Or worse, the platform can decide it no longer wants to exist anymore which means a complete shut down. 
When this happens, you as a creator lose everything and without a back up plan (aka an email newsletter) it will be hard to rebuild and talk with your audience. 
How Email Newsletters Help Content Creators Make More Money!
Another reason creators should have an email newsletter is because this can help you increase your brand sponsorship prices. 
Brands work with Influencers as a marketing strategy to help the brand reach a specific audience to either sell something, bring awareness to the brand, or increase site traffic. 
Something experienced creators do is offer sponsorship package deals to brands to help increase reach, and make more money. 
If a brand finds you on Instagram, they will offer to pay you to post on Instagram. This is simply because they may not know you are present on other platforms. 
 So, if you reply back to the brand and say you can cross promote on your YouTube channel, TikTok, Twitter, or even your email newsletter, you'll be able to charge three times as much and the brand will pay because it will be cost effective for them and help them reach their goals faster. 
Most content creators don't realize that brands are willing to negotiate sponsorships through email marketing. But, 80% of businesses rely on email marketing as a part of their business strategy. 
This is because studies have shown that email marketing can lead to over 4% of visitors completing a sale and consumers will spend 138% more when they receive an email from a brand.
Brands will also see a return on investment of $38 for every dollar they spend on email marketing. So email marketing is highly effective, and something brands are really looking for.
How To Start Your Email Newsletter As A Content Creator?
Starting your email newsletter is easier than you think. The main thing is knowing which provider you will be going with. 
There are a few different ones out there, but we use ActiveCampaign.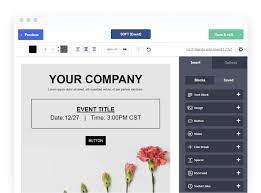 ActiveCampaign has an easy to use, drag and drop email builder that allows you to customize your newsletter or email blast to fit your audience needs and your branding style.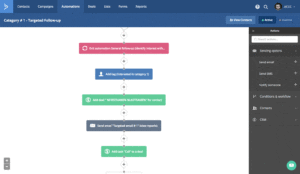 You can also set up automations, which are emails that automatically send to your audience depending on a certain action. 
For example, if someone signs up for your newsletter, you can have a welcome automation set up to send an email that lets your audience know more about you, what to expect from the newsletter, and any other information you would like to give them. 
Or if you are working with a brand for a sponsorship, you can set up an automation to automatically send sales emails that will promote the brand's products based on the brands needs.
These automations allow you to have more free time to focus on other things in your business while still building a strong relationship with your audience through customized communication. 
How To Grow Your Email Newsletter As A Content Creator?
Of course after you get started with your email provider, you will need to grow your email list. 
The best way to do this is by having what is known as an opt in, which you can make directly in ActiveCampaign.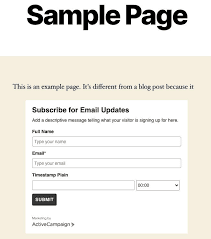 An opt in is something you give your audience in return for them giving you their email address so you can send them newsletters and emails.
There are a few opt in options but the most popular are:
Quizzes

How To Guides

Challenges

Monthly Free products: such as stock photos for your Instagram feed

Free trainings/Webinars

Free printables: such as recipes, or to-do list

Free coaching
When it comes to choosing your opt in offer, you want to think about your niche and your audience needs. 
If you are a food blogger, then your free opt in may be a recipe download.
On the other hand, if you are in the gaming industry, you may have a fun "what PC part are you" quiz.
Once you've created your opt in offer, you will want to promote it on your social platforms, and have a pop up widget on your website (if you have a website.)
You will also want to add your opt in offer to any link in bio tool you use so it can easily be found. 
I also recommend developing more opt in offers as your email list starts to grow.
Take advantage of seasonal or niche events to cater the offer to what your audience is interested in to increase your email subscribers faster. 
How Often Should You Send Emails?
Once you have your email newsletter set up, you will want to stick to a schedule to connect with your audience and build a strong community. 
If you are just getting started, once a week newsletters are a great place to start.
You can share news in your niche, anything that is happening in your life, behind the scenes of your business, or anything that is currently trending that is relevant to your audience. 
Of course, you can always send more than one email newsletter per week if there is a current event that aligns with your audience interest and needs.
This will allow you to be seen as the go to authority in your niche and help your audience trust you more.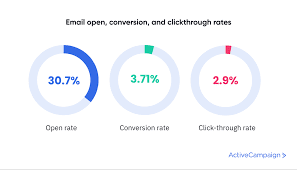 You also want to keep track of your email statistics. Just like you look at your social media analytics to decide your content strategy, you want to see what emails your audience responds to and which one makes people unsubscribe. 
You can also see which days have more traffic so you send emails when your audience is more likely to view and open emails. 
Also, it is normal to see a few people unsubscribe from your newsletter, so I always keep track of my percentages. 
Industry standards are as follows:
You will want an open rate between 15-20%

A click through rate over 2.5%

And an opt out rate less than 1%
Of course this will vary depending on your niche and audience size as well.
Conclusion
If you are trying to really grow your audience and make money as a full time content creator, then email newsletters are great to have as a part of your business strategy. 
It may take some time getting used to, but ActiveCampaign has easy to follow tutorials and has amazing customer service that will help you with any problems you may come across. 
You can CLICK HERE to sign up with ActiveCampaign. (affiliate link)
And let us know in the comments which opt-in you'll choose for your audience.