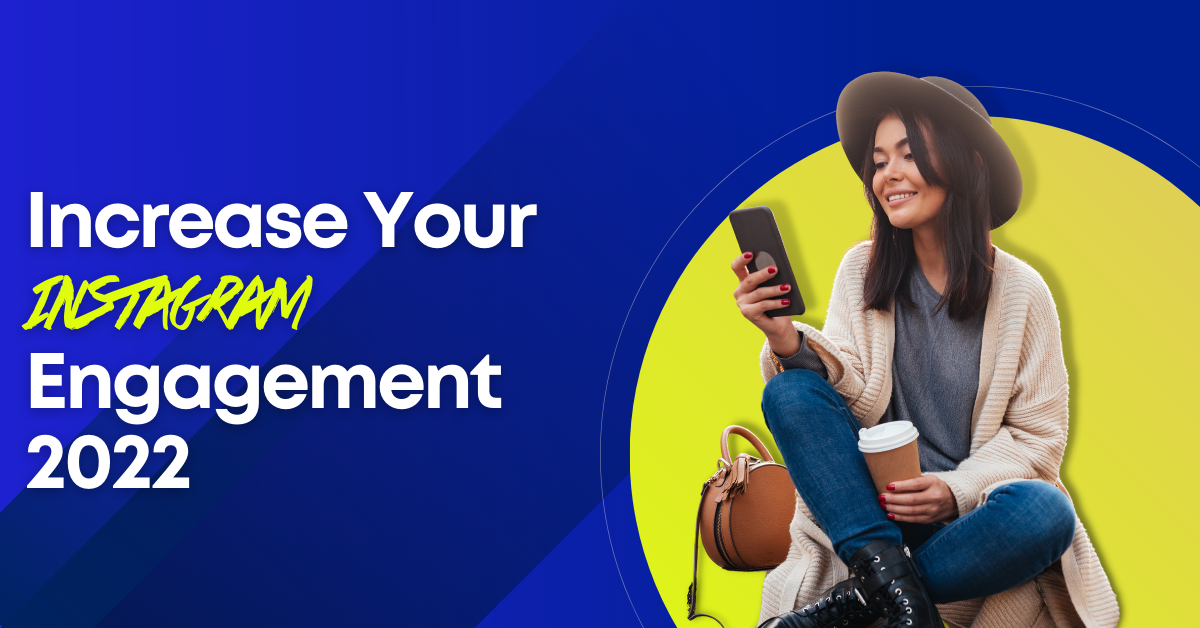 The tips you've used to increase your Instagram engagement are about to change in 2022. Head of Instagram Adam Mosseri just confirmed the changes to the Instagram platform that are already rolling out to users. The changes will allow users to have more control over their Instagram feed, which means possible engagement decrease for you. 
So let's go over all the changes and how to plan for each one so you can keep your Instagram engagement high and grow your Creator business.
What Is Changing?

For months now, Instagram has been hinting at the return of the chronological feed. 
If you don't know what this is, let me explain. 
When Instagram first launched the platform in 2010, the 'home feed' was a list of photos from everyone you were following in the order they were posted. 
This eventually changed to the algorithmic feed we know today.
Adam Mosseri confirmed the return of the chronological feed but that it will be in addition to the already existing home feed. The changes will also add a third option to give users more control over who they see content from. 
So let's go through each one and how this will affect your engagement and what to do to keep your account growing in 2022. 
The Home Feed
The home feed is the feed we all know today. 
This feed is 100% run by the Instagram algorithm and is sorted based on signals Instagram's technology uses to determine how content is presented to you. 
Like many social media platforms, Instagram programs its algorithm to keep users on the platform for a long period of time. 
So the signals the algorithm uses are all geared to keep you on the platform and includes: 
Likelihood you'll be interested in the content

Date the post was shared

Previous interactions with the person posting
So this feed is not going to have a big effect on your engagement in the future.
In order to increase engagement in the 'Home Feed,' you will need to align your content strategy with the goals of the Instagram algorithm.
This means diving into entertaining and relevant content your audience is interested in. 
You also need to add in content that the Instagram algorithm is pushing right now which is video content. 
This includes Instagram Reels, Live Streams, and Stories. 
The more engaging you are with your content the more the algorithm will serve your videos to more of your audience, which helps with the second Instagram feed that is being introduced. 
The Favorites Feed
The favorites feed will be full of all the accounts that a user chooses to place into this feed. 
Adam mentioned the point of this feed is to ensure users are able to see content from the accounts you don't want to miss things from. 
Because users can now select who they see in this feed, if you are not added, you may see a decrease in your engagement.
So, what can you do to ensure you don't lose engagement when this feed is set? Make sure you become your audience's favorite account. 
First, make sure you are creating content your viewer wants to see. 
Next, keep in mind this feed is all about quality over quantity. If you are overwhelming your viewer with just trending content that everyone else is doing, it's harder to stand out and land in the favorites. 
Of course, this doesn't mean you can never do trending content again. You will need to ensure you mix it up with original work. 
Creating original content that increases your connections with your audience will help you become one of their favorite creators.
Make sure you are showing up in stories and talking to each person individually. Avoid phrases like "hey guys" and replace them with singular language such as "good morning friend."
Also, respond back to DMs and do not be afraid to start the conversation first. 
If someone interacts with your content, shoot them a thank you message and really get to know your viewer. The more they feel a connection with you, the more likely they will add you to their favorite feed. 
But in order for that connection to happen, you will need to post your content at the right time, especially if you want to increase your engagement in the last feed option. 
The Following Feed
The "Following Feed" will be the 2010 version of the chronological feed. 
This feed will show users content in the order that they were posted in and can definitely affect your Instagram engagement if you are not posting at the right time. 
Now, most people will go into their Instagram insights to see when their audience is online and post then. But this will not always work. 
That's because your 'heat map' in your insights is based on your current upload schedule, not when most of your viewers are online. 
But there are ways around this.
First, you can find when your audience is really online manually. 
To do this, you will need to check your account a few times a day over the span of a week. 
The best thing to do is set an alarm so you are consistent every day to really see the trend. 
Once you have an alarm set, open your Instagram account and go to your stories. Then swipe all the way over to the left until you see "live".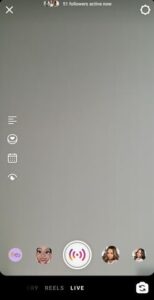 Once there, you will be able to see the number of followers that are active right now. 
Doing this daily will allow you to create your own custom heat map to see exactly when you should post to ensure people see your content in the "Following Feed."
You can also poll your followers using a Story Sticker to ask them when they are online. 
Last, think about your own online habits and how they relate to your audience. 
If you and your audience both work full-time jobs, it's likely they will be online at the same time you go online. So posting at this time is a great way to get seen more. 
Once you know when your audience is online, make sure to post 15-30 mins before the spike. For example, if a majority of your audience is on at 9 am then post around 8:45 am. If you post right at 9:00, you may miss people who logged in a little early. Also, since things are in chronological order, you may be one of the last posts in their feed which means they may not get to your content.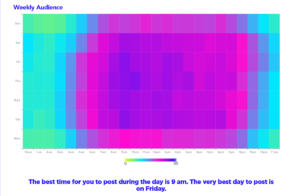 You can also look at the insights in your Social Bluebook membership to see where your audience is located and when they are online.
Working Together
So, when planning your 2022 content strategy, make sure to keep all 3 Instagram feeds in mind. Only focusing on one will lower your engagement which reduces your growth in your creator business.
But let us know in the comments which feed you personally plan on using more. I think I am going to be stuck in my favorites feed for a while!