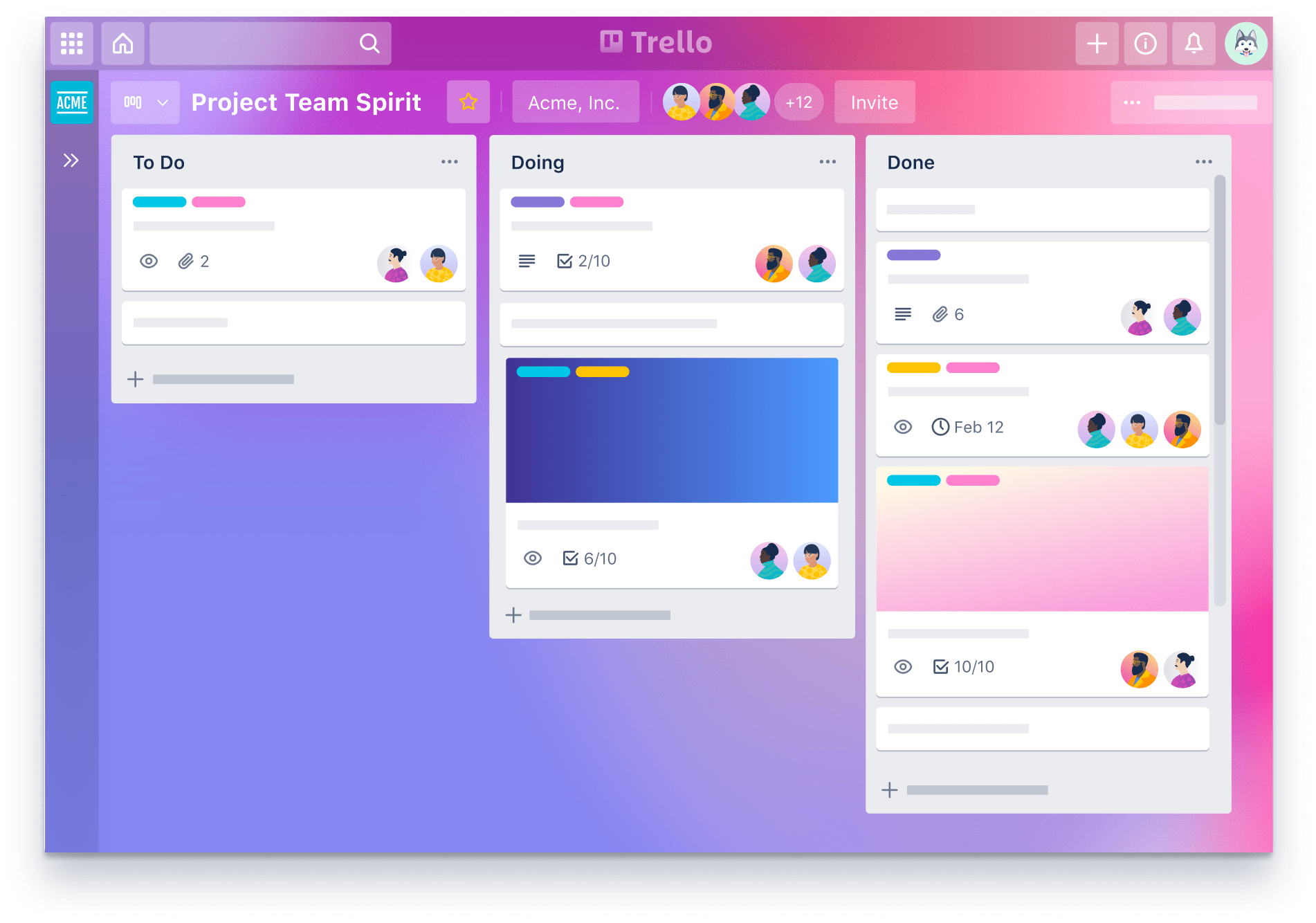 Managing your creative business can be a lot of work between the ongoing mental list of ideas, the planning, the executing, and all the analyzing, it can be easy to get lost. But the key to running a successful creative business is ensuring that you organize every part of your business so projects go smoothly and you never miss a deadline, which brings me to the project management tool, Trello.

What Is Trello?

Trello is a free project management system, with paid upgrades available, that allows creative entrepreneurs and small business owners to easily plan, collaborate, organize, and automate the projects in their business.

Your projects are organized into boards and list that allows you to see what is being worked on, who's working on which item (assuming you have a team), and the overall progress of each project.

Getting Started With Trello

If you are new to Trello, you may be a bit intimidated by the layout or how everything functions. But, once you get the hang of it, it's a pretty simple tool to use.

When navigating Trello, it is important to note you have your workspace, boards, lists, and cards.

Your workspace is where you can see all your boards, as well as access things such as your Workspace table, which allows you too see all your boards in one spot, available with the upgrade to a business license.

You also have access to members, for creatives with a team, Power-ups, such as integrating your Google Drive or Gmail account, settings, and billing.
Your boards are where you organize all your projects. Within your board, you will have lists, which you can customize such as "ideas" "to-do" "in-progress" and "complete."

Within your list, you will have cards that you can add that allow you to see what needs to be done such as "make a thumbnail for the next YouTube video" or "upload the newest reel."

How To Organize Trello As A Content Creator

Trello is completely customizable which makes it an easy-to-use system for all content creators no matter where you upload, or what you are currently working on. But for anyone who is new to Trello, let's go through a beginner-friendly setup to get you started.

For me personally, I use Trello to help me stay organized with my content on YouTube and Instagram, my coaching and course business, and any guest work I may have coming up such as Social Bluebook's blog post, speaking events, and Podcast.

With this, I have 3 boards labeled Social Media Content, Course & Coaching, and Misc.

Under each board I will organize my list as follows:

Ideas list

This will house a "brain dump" of ideas with each card being a new idea under my ideas list. These do not always translate to projects I will do, but it's good to have an ideas list as you never know which idea will be a future project.

To-Do

My to-do list will house everything I need to complete for the week/month. This will help me organize everything that needs to get done on that board without feeling overwhelmed. I can also attach a "due date" to each item and view all boards on my Workspace table for a quick glance at what's due.

In-Progress

This allows me to keep track of what's currently being worked on and I can add notes to where I am at in the completion process. This also makes it easy for collaborations as I can add members to my cards and keep track of what my team is working on, or share the card if I need to outsource a project or part of a project.

Completed

This allows me to see what has been completed and keep track of how the workflow of each completed project went so I know what to adjust for the next project.
How To take Trello To The Next Level

Besides adding boards to your workspace that will help you organize all areas of your business and personal life, you can add members to collaborate with along with adding people outside of your workspace to boards, lists, or cards.

You can also upgrade from the free version to either Trello Gold or Business Class. This will give you more access to Power-ups including automation to make things easier for you as a creator. You can integrate tools you already use such as Slack, Airtable, and Asana to keep your tasks organized across the board and with your entire team, no matter if they are a part of your workspace or not.

If you don't want to upgrade, no worries. Trello's Free Version allows you to choose 3 powerups to streamline and automate your work.

Conclusion

There are a few project management tools like Trello that you can use, but if you are new to these types of virtual systems, have a small team, or maybe just a solo creative entrepreneur, then Trello is the perfect system to get started with.

Check out Trello today FOR FREE and let us know in the comments how you are setting up your boards.