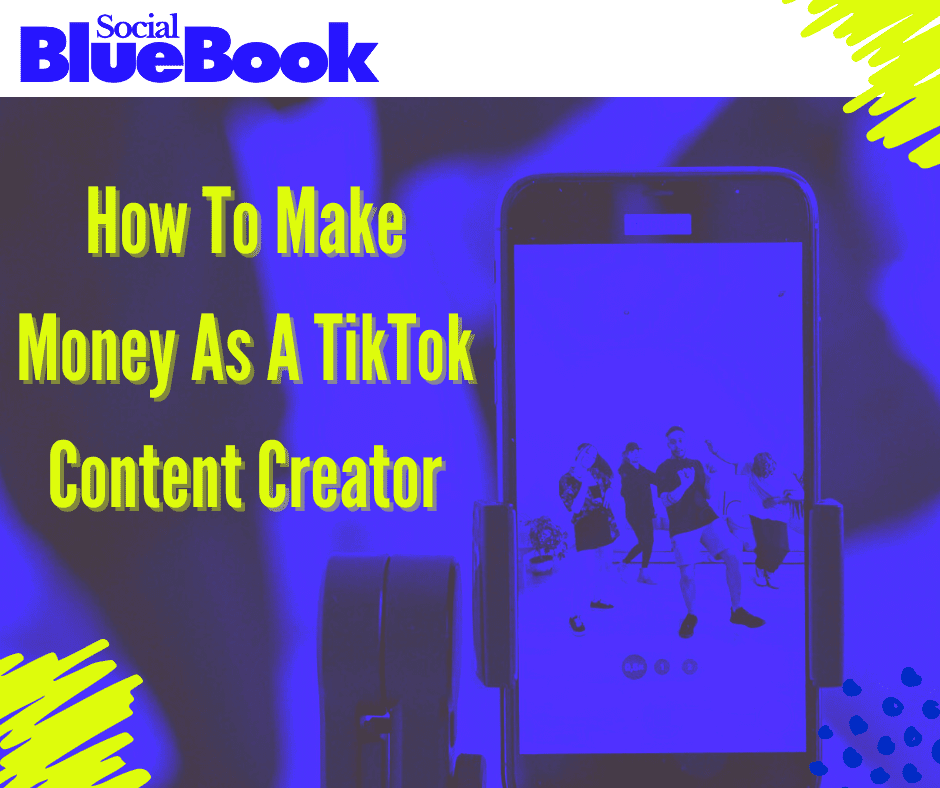 TikTok has quickly become the fastest growing social media app of 2021 with nearly 700 Million active monthly users and is projected to reach 1.2 Billion people globally by the end of 2021. One of the main reasons the app is so popular is due to the Algorithm's strategic "For You" page that places content that hooks a viewer in and ensures they won't leave the platform for hours.

The TikTok algorithm seems to be more advanced than its competitors YouTube and Instagram which can feel stale with its repetitive discovery feeds or late-night television recommendations.

The second reason the app has gained traction and popularity is due to its trends which heavily encompass dance challenges centered around the most popular music of today and mixed with in-app filters which makes it the perfect place to get lost in the content and music.

But of course, music and Gen- Z dance challenges aren't the only type of content TikTok houses, over the past few years, TikTok has seen more diversity within its content creators from medical professionals, entrepreneurs, business coaches, and even parents.

Now, the content is what attracts users to the platform, but at the end of the say, TikTok wouldn't be what it is today without its creators and while most of them started just to have something fun to do, or use a creative outlet to escape the seriousness of the world, a lot of them are making a full-time income from their content.

So how do TikTok creators make money?
Like most content creators on other platforms, there are a number of different ways a content creator on TikTok can make money which include:

In-app revenue sharing
Crowdfunding
Brand sponsorships
Merch sales
Product/service sales
Content Licensing
Each one has different criteria you must meet before being eligible to make income from as well as they all have their pros and cons when it comes to making it a profitable revenue stream. But, let's dive into the 3 most popular ways to make money as a TikTok creator so you can have a better understanding of how each one works and which is best for you and your goals.

In-app revenue sharing

In-app revenue sharing is where TikTok will pay a content creator a portion of the income earned from ads watched and is paid out from TikTok's Creator Fund.

To be eligible to join the creator's fund, you must meet the following criteria.
Must be 18 years of age or older
Have over 100,000 followers
Have over 100,000 views in the last 30 days
Must post original content regularly
Must follow the rules of the TikTok Community
As a warning, just because you meet the above criteria does automatically mean that you will be accepted into the Creator's Fund Program. TikTok has to manually approve accounts and can deny them for any reason. If you have applied and were not accepted, you can try again in 30 days.

On the other hand, if you are in the Creator's Fund, or are close to applying, do not expect to get rich quickly through this method. There are a lot of creators who have been a part of the program that quickly opted out due to the way the Creator's Fund Program is managed.

So of the downsides to the fund is the lack of communication on how TikTok decides payouts, it's estimated that creators will see about 2-3 cents per 1,000 views on TikTok, although creators with over 100,000 views on one piece of content have claimed they have only seen 1-2 dollars a day for their content.

This is also lower than what content creators on YouTube make through the YouTube Partner Program as the average is about 3-5 dollars per 1,000 views.

Another way to make money through the App is by converting gifts into "diamonds." This is more of a crowdfunding revenue stream as the content creator will host a live stream through TikTok and fans can send the creator gifts that are purchased in-app with virtual coins.

The creator can then convert the gifts that were digitally purchased for them and turn them into TikTok virtual credits known as "diamonds" which can then be cashed out through PayPal.

This seems like an easier way to make money through the app until you see that the Creator must be 18 years or older to turn diamonds into cash and that the cash value for diamonds is decided by TikTok and can change at any given time. TikTok also has daily withdrawal limits which are displayed in the app during the withdrawal process.

This makes trying to plan out your income through the app difficult as too many variables go into making money through the creator fund or by converting gifts. It's also a huge reason why most creators opt for brand sponsorships as they make more money and have more control over their income.

How To Land Brand Sponsorships

Landing brand deals on TikTok is just like landing brand deals on other social media platforms. You cannot just expect to jump on the platform, make a few dance videos, and have brands pay you.

Brands look to partner with Content Creators who can help them build brand awareness around the company and sell the companies products and/or services.

In order to do this, a brand wants to see that the content creator is consistent with the creator's personal brand so they can get a better understanding of who the content creator's audience is and if that audience fits within the companies target market.

This is why as a TikTok creator, it is important for you to have the basics down so you can easily pitch yourself to brands and land deals easily.

These basics include sticking to your niche content. This is content that is made for a specific audience, to address a specific area of interest.

For example, if you are a medical professional using TikTok to help educate young adults on maintaining a healthy work-life balance, then your content should reflect that topic at hand. Now, this does not mean you can not have fun with the content. Feel free to dance while giving these tips. The most important thing to remember is that you are making your content for a specific target audience around a niche topic of interest.

Next, you want to ensure to build rapport within your niche by interacting with similar TikTok creators and engage with your fans.

At the end of the day, TikTok is a social media platform, and a part of that is being Social on the platform. You can not expect to get hundreds of comments when you yourself do not interact with others on the platform, or ever comment back to the people who follow you.

And again, landing brand deals means the brand sees you as an influence in your space, and without the connection of a community, it will be harder to land brand deals, or the deals you do land will most likely be unpaid.

Last, you want to remain authentic and show the brand that you can make sponsored content that does not feel like sponsored content.

People do not like to be sold to, so as soon as a piece of content starts to feel like an ad, the viewer will skip it and lose interest in what the content creator has to say. You need to ensure you maintain a like, know, trust factor with your audience, and your sponsored content does not feel any different from your regular content.

Doing this will help increase your conversion rate in sales, which will increase the company's return on investment and help you land recurring brand deals in the future.
When it comes to search for brands to work with, you can check out content creators within your niche to see who they have partnered with recently, or join marketplaces such as Influence.co which helps match creators to brands.

Another great way to work with brands is to license your content which we talked about in our last blog post. As a smaller content creator, you have to show brands what you can do before they will work with you.

So feel free to make sample content with your favorite products, even if it isn't sponsored. Just be sure not to show any other brands in your content as this will lower your chances of being able to license your content.

Once your content is made, you can either tag the brand so they will see your work, email the brand and pitch yourself to them, or do both to increase the likelihood that you land that deal.

Merch sales

The third way to make money on TikTok is through merchandise sales. This is when a content creator makes their own products such as shirts, hats, coffee mugs, or even digital products such as Instagram presets or calendars, and sells them to their audience directly.

This is a great way to control your income as a content creator as you do not have to worry about ad-sharing or brand deal negotiations. Most content creators will partner with companies such as Spring, Icon Printing, Fan Joy, Printify, and Spreadshop.

If you are creating digital content, you can use websites like Canva and make digital templates or logos for merchandise, which you can then sell on Etsy, Shopify, or even your own website.

In Conclusion

If you are thinking about starting your journey as a content creator on TikTok, now is the time. The app is just getting started when it comes to reaching global users and is not slowing down anytime soon in its popularity. Plus, there are plenty of ways you can make money through TikTok, even if you are not a part of the TikTok Creator Fund Program.

Just remember to stick to the basics which include knowing your niche, and building a strong community so you can land those brand deals or license your content.

And for more help on how to license your content on ANY platform, make sure to check out our last blog post here.