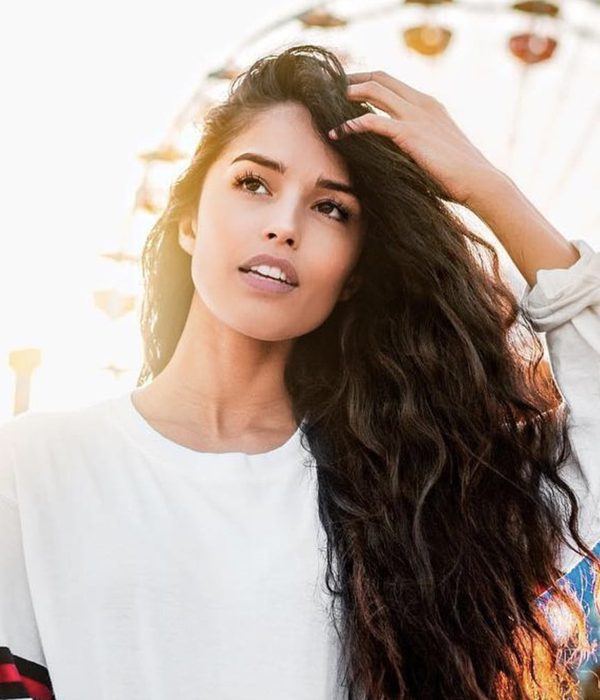 Valkyrae, whose birth name is Rachell Marie Hofstetter is an American internet personality who was recently dubbed "Queen of YouTube" for being the platform's most-watched female streamer in 2021.
Early Life
Rachell Hofstetter, whose online alias is Valkyrae, was born January 8, 1992, to her German father and Philipino mother. Rachell Marie Hofstetter was raised with a brother and sister in their hometown of Washington, United States.
Valkyrae mentioned in one of her live streams that her mom is the reason she got into video games is because of her mom. Rachell also mentioned that her father already had three other children and did not want more, but Valkyrae's mom "convinced" Valkyrae's dad to have more children.
Sadly, Rachell Hofstetter's brother passed away tragically followed by her father who passed away in 2017 after losing his battle to cancer.
Education
Valkyrae went to school in Washington and graduated from Interlake Senior High School in 2010. Rachell then went on to get an Associate in Arts from a local community college.
After college, Rachell Hofestetter went on to work numerous jobs.
Career
After graduating from community college, Valkyrae went on to work at GameStop, which she mentioned she hated but was credited to helping her extend her career in the gaming industry.
While working at GameStop, Rachel would post content to Instagram during her downtime, until someone suggests she start streaming on Twitch.
In 2015, Valkyrae started streaming on Twitch, which has 1.1 million followers, and started a YouTube channel shortly after, which now has 3.5 million subscribers.
Valkyrae built a strong twitch community and caught the eye of 100 Thieves who signed her to their team of content creators, and made her Co-Owner of the company in April 2021 alongside CouRage.
In January 2020, Rachell 'Volyrae' Hofestetter signed an exclusive deal with YouTube which was facilitated by United Talent Agency.
Since signing with YouTube, Rachell has gone on to become the most-watched female streamer on YouTube which landed her the title "YouTube Queen." She has also won Content Creator Of The Year.
Valkyrae has also starred in music videos such as Machine Gun Kelly ft CORPSE – Daywalker and Bella Poarch's Build A B*tch.
Rachell has mentioned she helps take care of her mom with her income from her streaming and business ventures, which should be a bit easier for her as Valkyrae is said to have a net worth of approximately $1.5-2 Million dollars.
Want to know your worth as a content creator and learn how to build a successful content creator business like Valkyrae? Make sure to sign up for a Social Bluebook Membership today!
https://en.wikipedia.org/wiki/Valkyrae
https://marriedbiography.com/valkyraerachell-hofstetter-biography/
https://www.sportskeeda.com/pop-culture/i-i-today-valkyrae-shares-heartfelt-message-appreciation-mother
https://thegameawards.com/nominees/content-creator-of-the-year