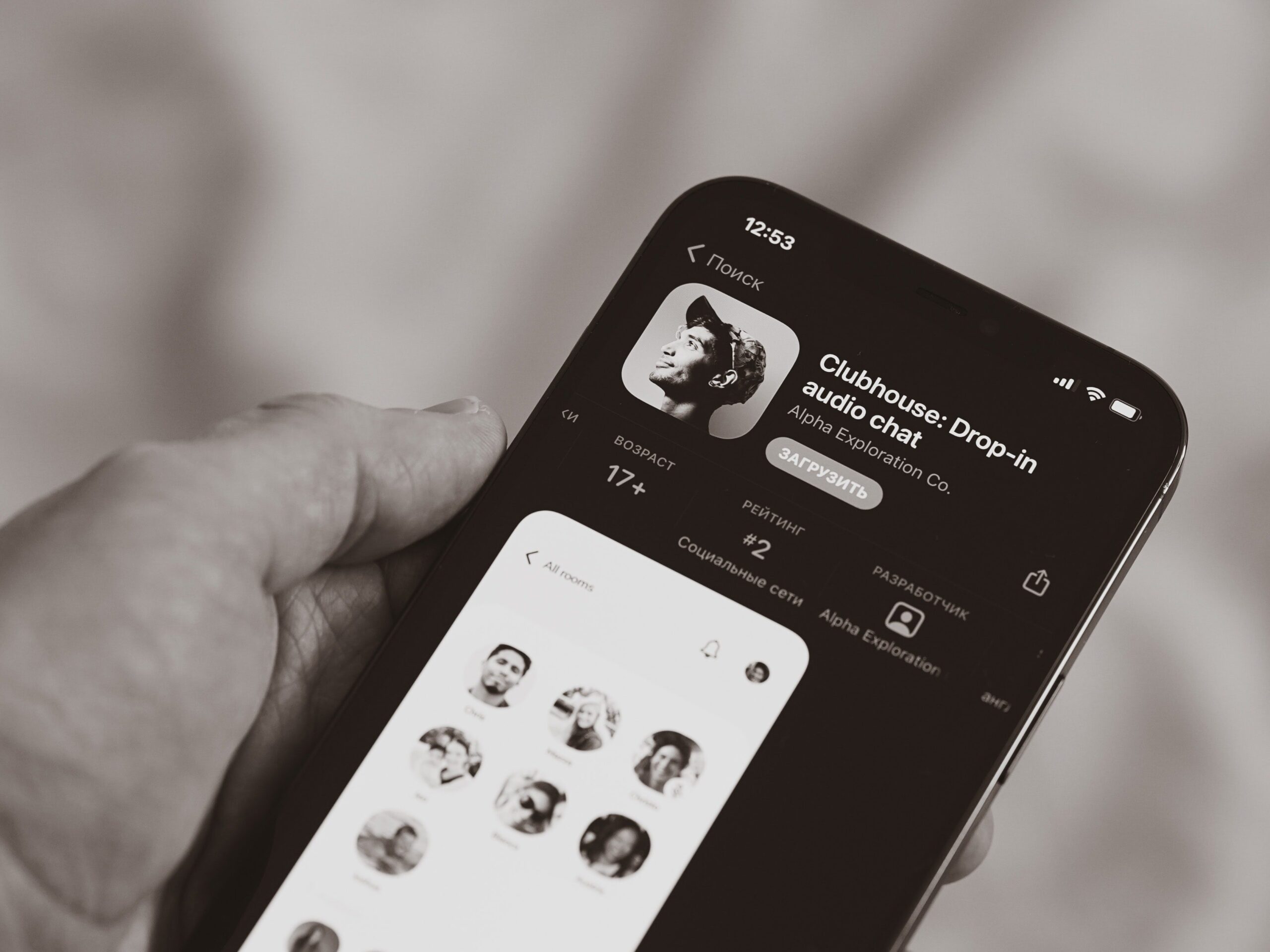 In 2021, there seems to be some new social media feature that pops up every week. It is no secret this generation of tech users are easily bored which makes the life of social media app developers challenging as they try to figure out new ways to grasp the attention of 4.2 billion active social media users.
Plus trying to compete with Social Media giants like Facebook, Instagram, and Twitter is an even harder job but something that TikTok has been able to do in 2020 and the new social app Clubhouse has started to master here in 2021.
But what is Clubhouse?
Clubhouse is a Drop-in audio chatting app currently only available on the iPhone. The app allows users to join "rooms" where they can listen to others speak such as a "panel" of speakers or users can start their own room to speak on topics that interest them.
Unlike Facebook, Twitter, Instagram, and TikTok, Clubhouse has no video or picture sharing and is solely audio content giving their users the feeling they are listening in on a podcast being produced in real-time. Pretty cool, huh?
How do you join Clubhouse?
Getting into Clubhouse at the moment is no easy feat. Not only do you need to have an IOS device, you need to receive an exclusive invite to join Clubhouse by someone who is an existing user and has available invites to be able to "nominate" you. So even if you have an iPhone, or dig up your old iPod (it's that thing millennials used to listen to music on in 2001) doesn't mean you'll have immediate access to the platform to be able to listen in to one of the hundreds of rooms created daily.
When a user successfully joins Clubhouse, they receive a certain number of exclusive invites to give out to friends. For instance, when I received my nomination I was granted 7 invites to hand out to others. If you want to nominate a friend be sure that you have their correct phone number because once you send your invitations out into the ether it cannot be recovered.
But before you start thinking about texting that ex of yours just to get an invite, there is another way, it takes longer, but it's better than an awkward convo with your high school fling.
Clubhouse currently has a waitlist that allows IOS users to download the app, claim a user name, and then wait for an approval that comes with 2 invites for you to hand out to those in your contact list.
Why should I care about Clubhouse?
Have you ever been waiting in a line outside a hot LA nightclub seeing celebrities walk in thinking to yourself, if I could just get this bouncer to let me in, maybe I can bump into Justin Timberlake and spark a conversation? I mean, I've never been in that situation either, but a girl can dream.
Ultimately that is what Clubhouse is. One of the reason's it's become so popular in a short amount of time is due to the FOMO the exclusive invite-only Apple user social media network has created. Especially when people like Mark Zuckerberg, Elon Musk, and Oprah are known to be on there spilling all their success secrets FOR FREE! Clubhouse has gone from a casual conversation sharing app between strangers and friends alike, to the go-to place for industry leaders in every niche to spark a conversation with one another and share information on the spot with their audience.
With Clubhouse, gone are the days of imagining what it would be like to learn YouTube tips from Derral Eves and Mr. Beast, or Facebook and Instagram updates from Mark Zuckerberg himself. This is what is happening in the app today and the users lucky enough to have an invite to those chats happening in the ever-exclusive Clubhouse rooms are walking away with golden nuggets of information to take their influencer career to the next level.
Not to mention if you are in a sales or service-based industry like a social media coach or course creator, these live podcast sessions can easily serve as an easy-to-use sales funnel and generate new opportunities for your business.
So trust me when I say, if you are lucky enough to get an invite, don't pass it up thinking it's just a fad, Clubhouse is just getting started and you don't want to be left behind.