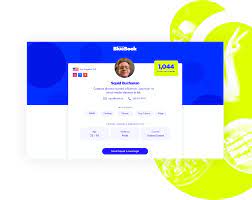 If you're reading this, you are trying to figure out what information to put in your influencer media kit so that you can start landing those paid brand deals.
Well, friend, you're in the right place because today, I am going to break down EXACTLY what you need to do when it comes to putting together a media kit that will help you get paid.

WHAT IS A MEDIA KIT?
An influencer media kit can best be summed up as your influencer resume. Just like a job resume, your influencer media kit should help you communicate your value to the brand. This can be done in the form of sharing your stats, best work, audience demographics, and what you can do for the brand.

Once your media kit is put together, it can be used by you to pitch ideas to brands as well as negotiate pay with brands who reach out to you.

SO, WHAT INFO SHOULD YOU INCLUDE?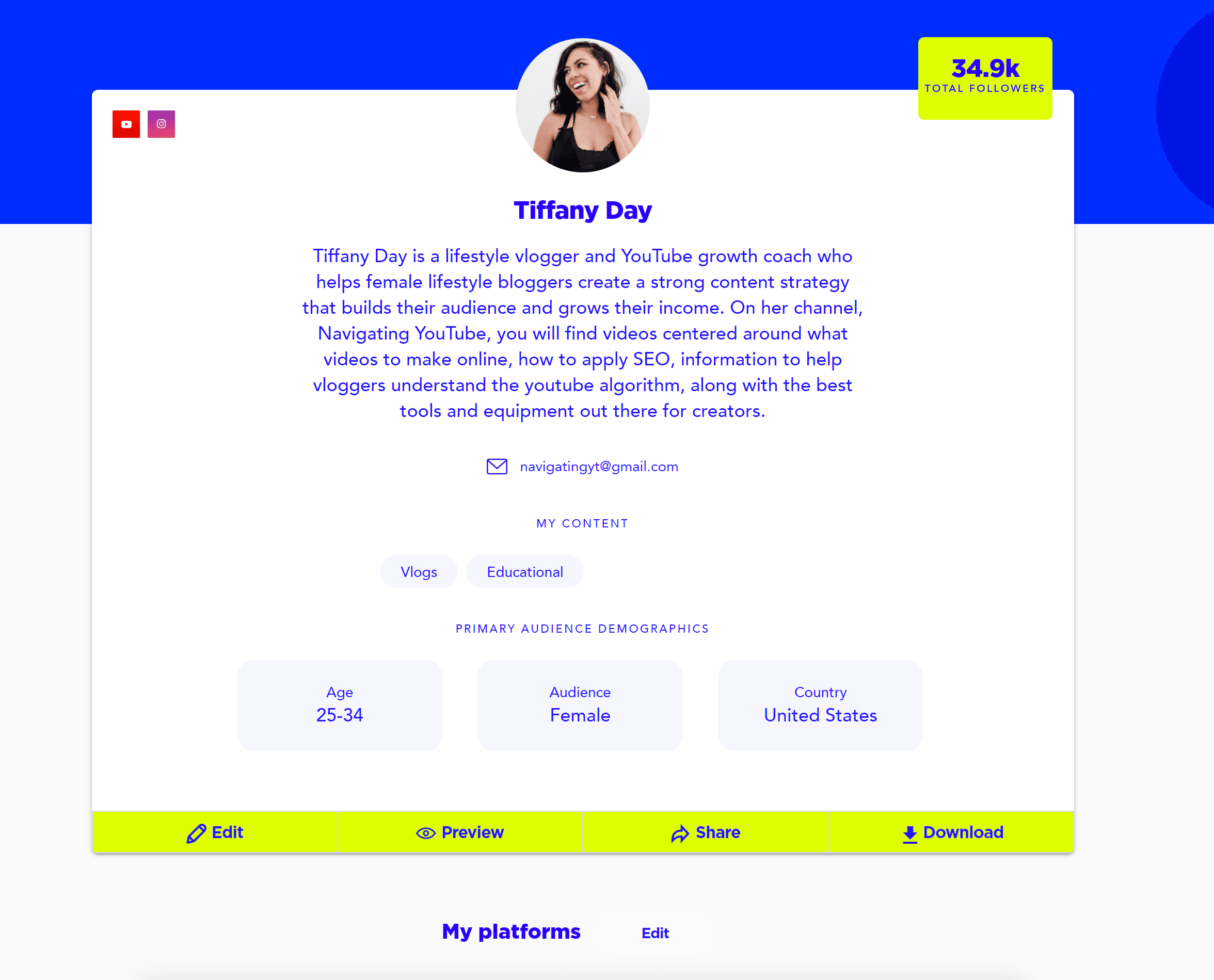 There are a few key things you need to add to your media kit if you want to be taken seriously by brands and land those paid deals and the first is your personal brand's information.

This should include a summary of who you are, the name of your channel, what value proposition you offer your audience, who your audience is along with the type of content that can be found on your channel.

This will help a brand see if their company and campaign needs can seamlessly fit into your content as well as if your audience aligns with their target audience.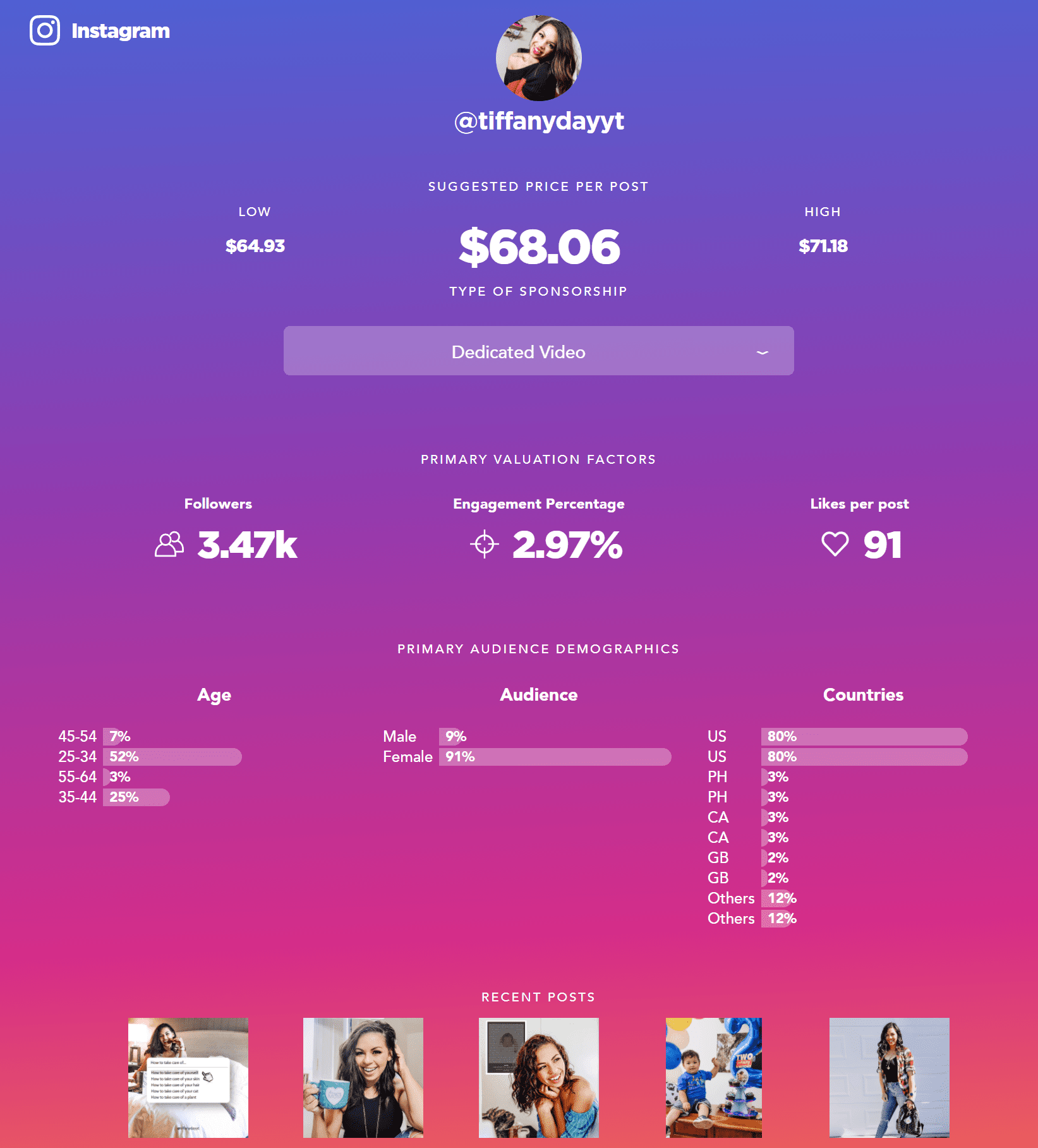 Next, you want to ensure you have your social media platform stats. This will help a brand understand your reach and get an idea of what a return on investment for them would look like.

The stats you want to include are:
Your follower count
Engagement rate
Audience demographic
You also want to showcase any previous work you have done with brands along with your sales conversion rate so that it is easier to negotiate a paid deal, especially if your conversion rate is high.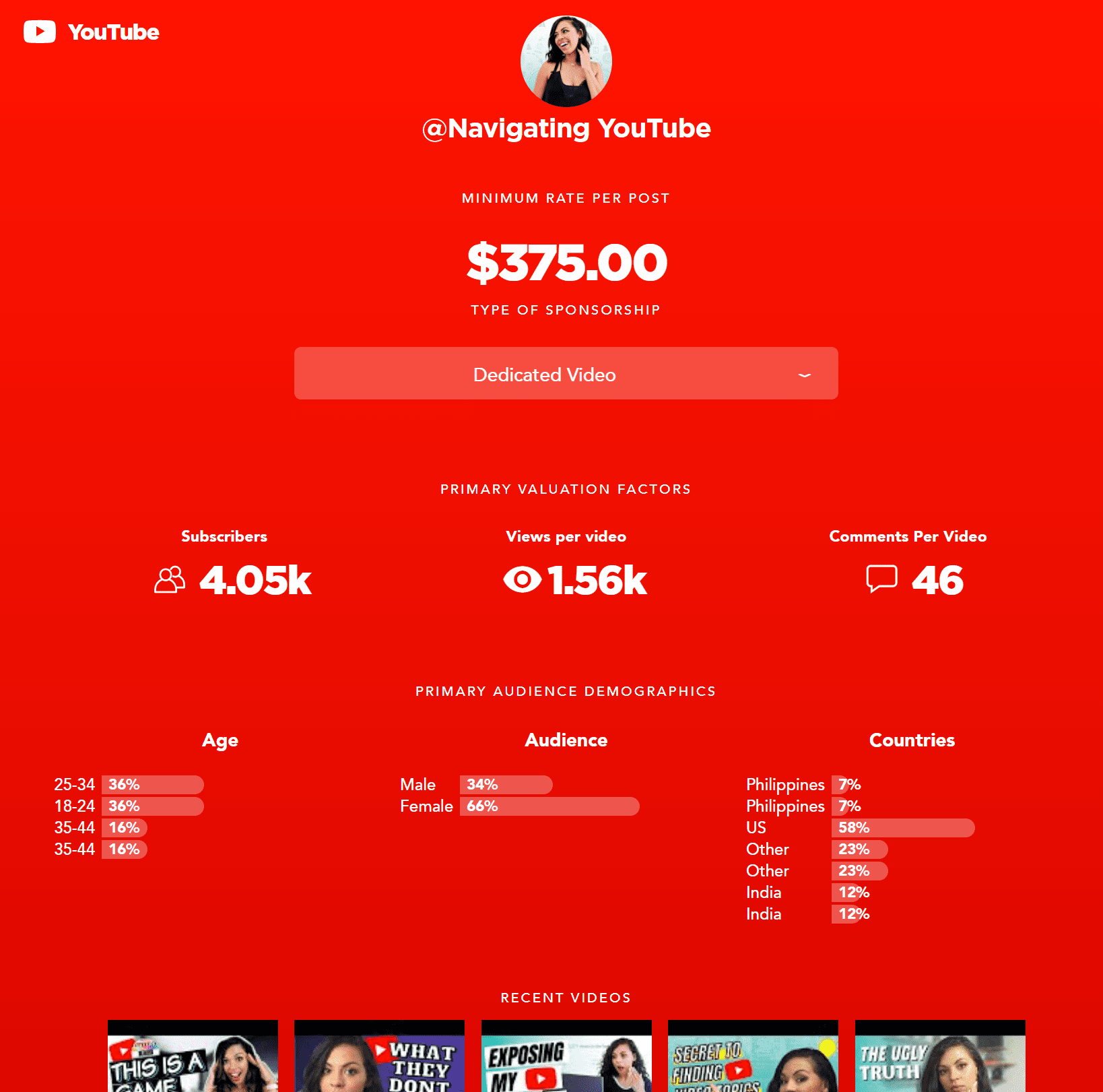 Last, you want to list your services and price. This can include:

What platforms you are willing to post on
The type of post you are willing to make

IG Stories
Reels
YouTube Community Tab
Dedicated video
TikTok
You can choose to list each service type in an à la carte menu with pricing for each service, or you can put together different package offers which allows you to increase your income and makes it easier for a brand to decide on what to choose.

A good example of this is you are a lifestyle vlogger and you offer the following services:

Dedicated video $300
30-second product mention $150
Company mention in community tab $75
This is great for the brands but limits them to choose one option which can be as low as $75 and max out at $300. But if you bundle these items together you can give the brand a discount and still increase your income such as:

Campaign 1: $350

Dedicated video
Community tab mention

Campaign 2: $200

30-second product mention
Community tab mention
Now you have taken a $75-$300 opportunity and turned it into a $200-$350 opportunity.
BUT HOW DO I KNOW WHAT TO CHARGE?
Each influencer's rates are based on their engagement and reach. This can include the number of views you get on a YouTube video, how many likes you get on an Instagram post, and your overall following size. On average, a company will pay an influencer about

There are actually a number of different factors that can go into what to charge brands and how to decide between the price of a dedicated YouTube video to a product mention. This is why Social Bluebook has a done-for-you media kit as a part of all paid Social Bluebook membership accounts.

The media kit in your paid Social Bluebook accounts allows you to put all your important information so brands know exactly what you can do for them as well as calculates your rate of engagement and calculates the rates you can charge brands based on all the factors that go into determining your worth.

As a reminder, the rates shown do NOT include things such as production cost or any expenses that will occur as a result of the content creation process.

Once you have all your personal information filled out on your Social Bluebook media kit, you can download your media kit and send it to brands with your pitch email which will be presented to them in a professional PowerPoint.

You also have the option to send them a link to your Social Bluebook media kit that will allow them to see all of your rate cards and send you a message directly if they are interested in working with you.

Having a Social Bluebook media kit will save you so much time and eliminates the hassle of having to calculate your rates as everything is done for you.
CONCLUSION
Your Influencer media kit is one of the best tools to help you establish yourself as a professional influencer, properly communicate with the brand who you are and what you can do for them, along with showcase your previous work, services you provide, and your rates. All that's left is for you to put it all together and go land your next PAID brand deal.
*Social Bluebook's Media Kit feature is for paid Social Bluebook members only. You can join at socialbluebook.com to access the media kit today.