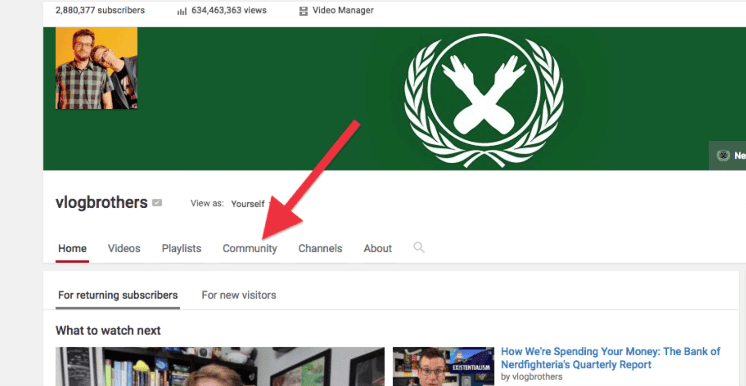 YouTube, partnered with some of the most influential creators on the video platform, has brought the Community tab into beta to give its users a new way to connect with each other. Inside the tab, creators can now share text posts, images, GIFs, and live videos with their subscribers in between their usual video uploads.
Users can respond to these posts with a thumbs up (or a thumbs down) and a comment. They can also opt in to receive notifications for new posts from their favorite YouTube creators.
The Community feature beta launched with a few creators today, who include The VlogBrothers, AsapSCIENCE, The Game Theorists, Karmin, The Key of Awesome, The Kloons, Lilly Singh, Peter Hollens, Rosianna Halse Rojas, Sam Tsui, Threadbanger, and Vsauce3. According to the company, more creators will be invited into the beta in the coming months. The Community tab will eventually be available for all YouTube users.
This feature was first reported by VentureBeat only a few weeks ago in the rumored BackStage project. It has now been revealed by FastCompany that these YouTubers have been in the loop since March of this year, providing valuable feedback for YouTube in creating community-building features.
In his video announcement, John Green of The VlogBrothers explains the difficulty in communicating with his subscribers on YouTube beforehand and having to use another social media platform for some announcements. "YouTube has always thought of itself as being about video, but for many of us, it's mostly been about community," he says. After a brief discussion on YouTube's history of difficulties in promoting the community aspect of their platform, he continues, "In spite of it all YouTube has continued to be a community platform and today they have embraced that with the release of the community tab."
Check out his full video below and read YouTube's announcement here.